Are the rumors of iPhone 15 flip true?
2 min read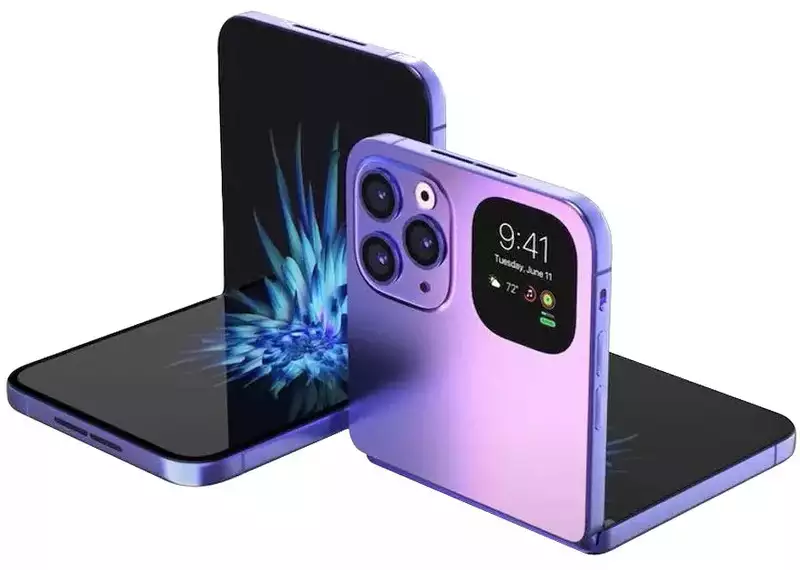 You might have watched the iPhone 15 flip video on the different channels on YouTube. So is that true? Apple's upcoming phone will have the flip design like Samsung galaxy smartphones?
If you have been keeping up with the latest news about iPhone 15, you may have heard rumors that it will be a "flip" phone. While Apple has not officially confirmed or denied these rumors, many industry experts believe that there is some truth behind them.
The concept of a flip phone has become increasingly popular in recent years, as more and more people are looking for a modern take on the classic design.
While it is not known whether Apple will use this same concept with their upcoming iPhone 15, they have been incorporating foldable technology into some of their other devices.
So the possibility certainly exists that an iPhone flip phone could become a reality in the near future and it might compete with Samsung Galaxy Z Flip, OPPO Find N Flip who are the current players in flip phone market and gaining the customer attention!
In addition to rumors about a potential flip phone design, there are also reports that Apple may be focused on creating a device with an even larger display than before. This would allow users to enjoy an even better viewing experience and make multitasking easier than ever before.
There is also speculation that it will feature improved cameras and battery life, which could make it one of the most powerful phones on the market. And guys with the power of iOS 17 it will drastically improve the overall performance of iPhone.
No one knows for sure yet what the iPhone 15 will look like or what features it will have, but one thing is certain – it will be exciting to see what Apple has in store for us when it finally arrives! Until then, all we can do is speculate about the possibilities and keep our fingers crossed for an amazing new device.