First Linux Laptop Called Sexy But Why?
3 min read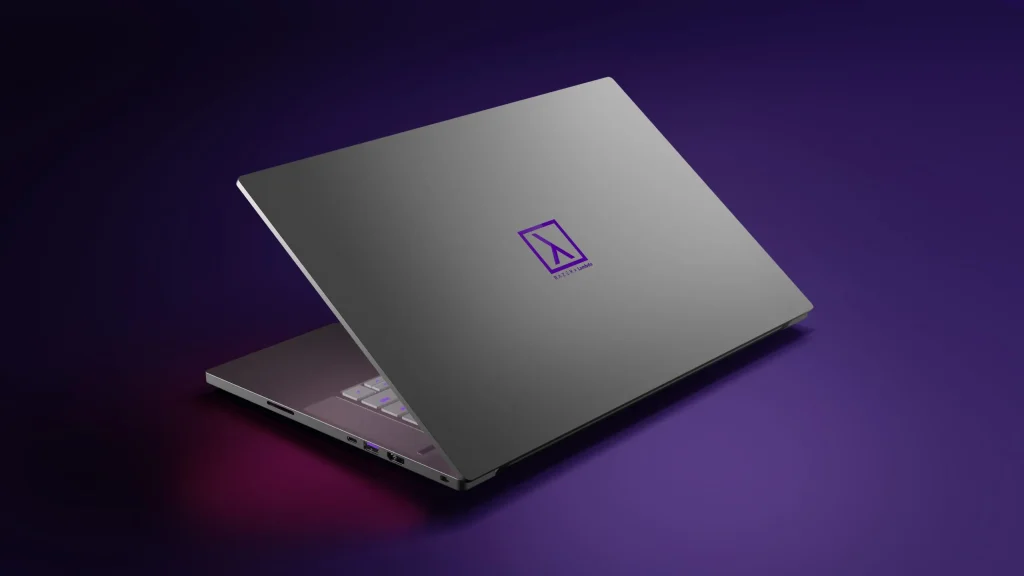 Razer's first Linux laptop called sexy but do you know its not for the gamers. It is a powerful gadget that is made in collaboration with Lambda for machine learning workloads.

Razer's first Linux laptop called sexy but there are many facts which you can't ignore if you looking to buy it for gaming purpose. As the company claims this special laptop is designed for those who need a powerful device in machine learning segment.
This is powerful laptop because it comes with a fasted CPU and GPU units. The display of this devices looks very superior and sturdy and hence you can view everything in detail very crystal clear!
The body of this gadget is quite durable. Because this is a lightweight laptop, you can carry it anywhere and make yourself comfortable as long as you want.
There are so many cool features which make this laptop sexy and you will definitely feel very confident while working on this laptop. Here's the tech specs of Tensorbook:
GPU: NVIDIA® RTX™ 3080 Max-Q
VRAM: 16 GB GDDR6
CPU:Intel Core i7-11800H
RAM: 64 GB 3200 MHz DDR4
Storage:2 TB NVMe PCIe 4.0
Display: 165 Hz 1440p 15.6″
Networking: WiFi 6E, Bluetooth 5.2
Battery: 80-watt-hour LiPo
Charging: 230 W via Power Port, 100 W via Thunderbolt 4
So what's more about this Razer x Lambda Tensorbook? Please read full story below about the deep learning laptop below.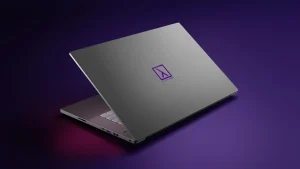 Razer x Lambda Tensorbook First Linux Laptop Called Sexy But It's Not For the Gamers
Well Guys, Razer x Lambda Tensorbook is the world's most powerful deep learning laptop which is specially designed to handle the machine learning workloads.

The Linux-based clamshell was created in collaboration with Lambda and focuses on deep learning development. The US Department of Defense uses Lambda as a deep-learning infrastructure provider. It also hosts "97% of the top research universities" in the US, according to an announcement by the company.
Lambda offers GPU clusters and servers, workstations and cloud instances to train neural networks for various uses, such as self-driving cars and cancer detection.
The Tensorbook, also known as "The Deep Learning Laptop", has a Nvidia RTX3080 Max-Q (16GB) and is targeted at machine-learning engineers. This laptop will be useful for those without a discrete GPU who must share a remote machine's resources which can negatively impact development .
Stephen Balaban, Lambda's co-founder and CEO, stated that when you are stuck SSHing to a remote server, your data and code is lost. He also noted that the laptop includes PyTorch, TensorFlow, and a local GUI interface for training and demoing models. Lambda doesn't make laptops, so Razer was hired to build the machine …..
There are many more powerful laptops on the market, but the Tensorbook is unique because of its software package. It also runs Ubuntu Linux 20.04 LTS.
What The Verge says about Razer x Lambda Tensorbook Deep Learning Laptop
Razer offers a faster CPU, GPU, and screen in its Blade lineup today. However, this is not necessarily a bad deal considering the price of Razer's laptops. We've found Razer's thin laptops to be quite hot, even though they have a quarter as much memory and a weaker RTX 3060 GPU. The FAQ page of Lambda does not address heat.
Lambda clearly targets this one at potential MacBook Pro buyers. When running TensorFlow, the primary hardware comparison Lambda touts is a 4x faster processor than Apple's M1 Max in a 16 inch MacBook Pro.
Lambda claims that the new laptop can train models up to 4x faster then Apple's M1 Max and up to 10x faster as Google Colab instances.
Hot Hardware notes that it looks great, but the price starts at $3,499. However, there is a $500 extra charge to configure it to dual-boot Windows 10.
The Verge speculates about the future of this trend. Razer might be influenced by the Steam Deck's renewed interest in Linux gaming and consider Linux as a core product.
So guys what do you think of Razer's first Linux laptop called sexy but it is not for the gamers? Please let us know your thoughts in the comment section below and don't forget to share it with others!!