7 Best Free Word Processor for Windows, Mac and Linux Users
4 min read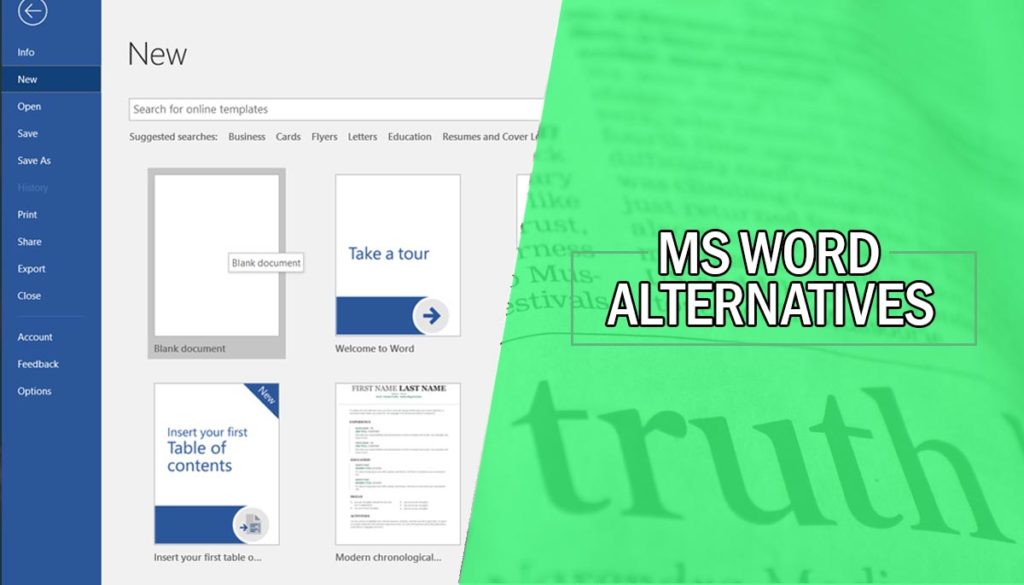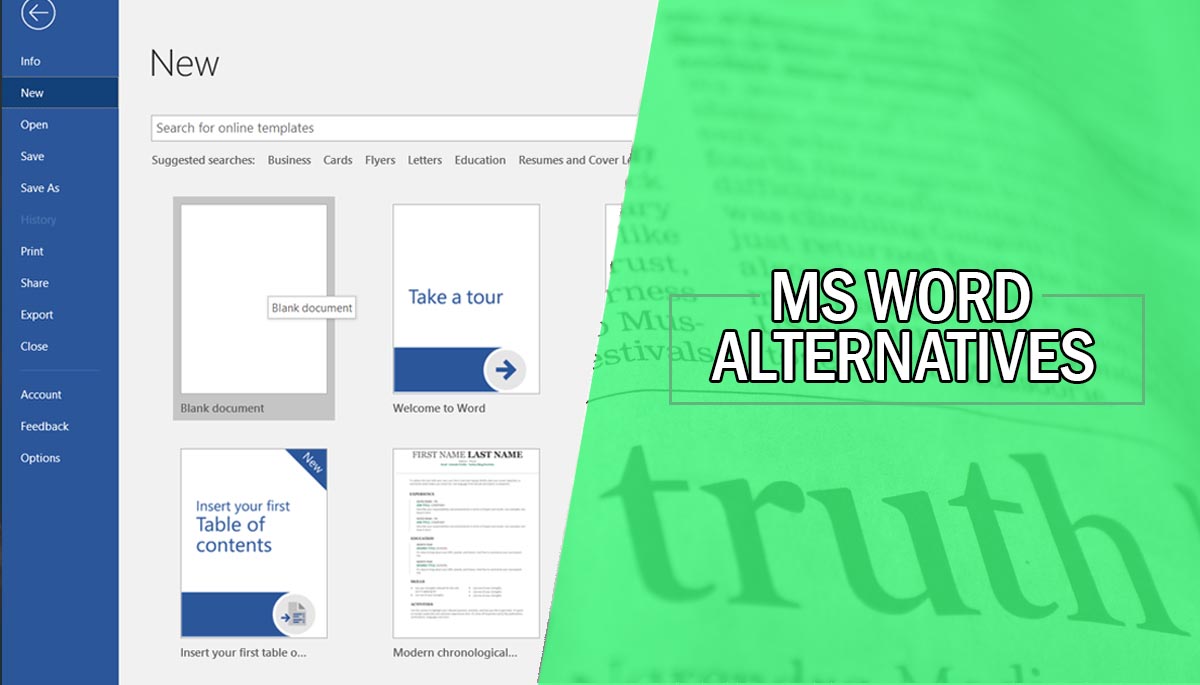 At some point in our lives, we have we all used Microsoft Word, the most widely used free word processor on the market. It remains a staple, particularly in education, but numerous competitors are fighting for our word processing commitment. Generally, most of ours first tool to use when we started working on our desktops or laptops was word for sure.
However, word was earlier surely a thing which one could not work without, but lately when people started working on it regularly, they did point out a few flaws in the word document. Hence, if you don't like Word, don't want to spend money on a full office suite, or need a new Microsoft word alternative, have a look at the list of best free word processors below.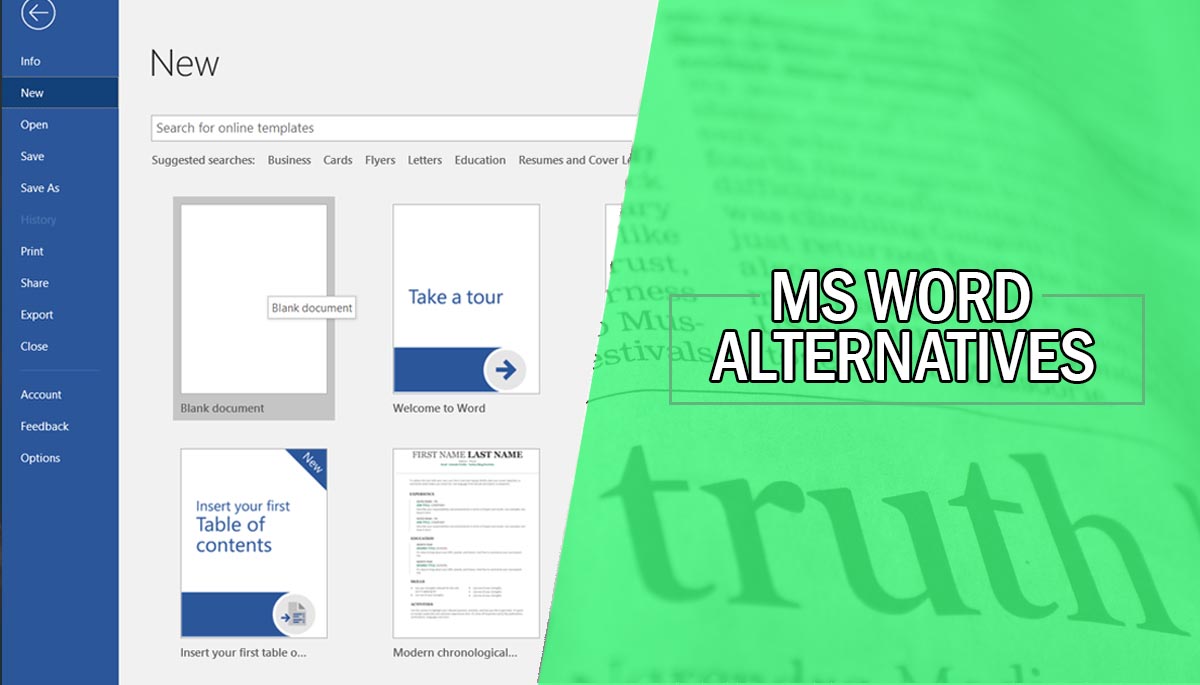 7 Best Free Word Processor Programs You Must Check
Docs is alternatives to Microsoft word and simple to use and syncs across all of your devices thanks to the clean, classic Google style. In addition, you can make as many modifications as you wish because Docs saves and tracks all of your modifications from the minute you begin typing.
Docs is known for being the saving grace of both local and remote group projects – you can see what your peers are working on in real-time and talk with them in the sidebar.
Keep for keeping track of things, Drawings for adding visuals, and Sheets for collaborating on spreadsheets. Rather a huge number of users who were previously a fan of word doc, have now closely shifted to using Google Docs, due to the premium advantages offered by them.
#2. Textilus

Textilus, Knowtilus' flagship free word programs, is presumably familiar to iPad owners. This rich-text software supports more than 32 languages, is frequently updated, and offers a range of formatting options – after all, more than 60 typefaces should suffice.
Textilus allows you to generate and modify Microsoft Word, OpenOffice, Scrivener, and Nisus Writer. Photographs, charts, signatures, and drawings should all be included. To stay up to date, export your work in various formats and sync it with Dropbox, iCloud, Evernote, or Scrivener. Textilus documents can be opened in various word processors, including Pages, Microsoft Word, Notes, and more.
#3. TextEdit

Apple has been distributing TextEdit, a free word document on OS X to replace SimpleText since it acquired Computer Company NeXT.
TextEdit is similar to PlainText in appearance, and all you have to do is open it and start typing. You can format and layout the page, make tables and lists, deal with HTML, and import photos, music, and video files, among other things. In addition, it corrects your spelling as you type, and you can dictate using TextEdit on OS X Mountain Lion.
#4. Kingsoft Office Writer

The writer is part of the Kingsoft Office package, and it creates documents that are very compatible with Microsoft Word.
The application supports rich document encryption, text editing, "night read" mode, picture and table operations, and more. The writer can also open practically any type of emailed document, and it's simple to grab files from multiple sites. Basically this is one of the simplest tools used by the users, which multiple features also.
#5. Pages

Apple's Pages is a widely used text processing program. It's compatible with all Apple products, including the iPhone, iPad, and Mac. As a result, it becomes the de facto free MS Word alternative for Apple users. If you have a Windows 10 computer, you can edit documents in Pages as well. You only need to sign in to your iCloud account to get started.
#6. Libre Office
Libre office is quite popular among users as it is an exact structure like Microsoft office. This application offers all feature that are required to create a document. This is a free application so you can use it on your PC. It is per-installed in many Linux OS.  So if you are a Linux user then you must know about it.
#7. Apache Open Office
The Apache OpenOffice is also a great and useful package. You can consider it as a free alternatives to Microsoft office as it includes 6 programs and offers free word processor to users. The 6 applications included in the Apache OpenOffice suite are:
Writer (word processor),
Calc (spreadsheets),
Impress (presentations),
Draw (diagrams and illustrations)
Base (database manipulation) and
Math (mathematical equations).
Writer can even natively do some things that Word cannot, like open PDF files without the addition of a plug-in or commercial add-on. As the software is open source it is maintained by a large community meaning help and bug fixes are freely available and quickly created. The downside to Writer is that it can only open DOCX files without the ability to edit and save them. You can install this suite on Windows XP to Windows 10, macOS and Linux.
I hope you liked the list of free word processor program. If you have any questions, please let us know in the comment section below and don't forget to share it with others.