Roll20 Alternatives, Similar Sites and Apps
3 min read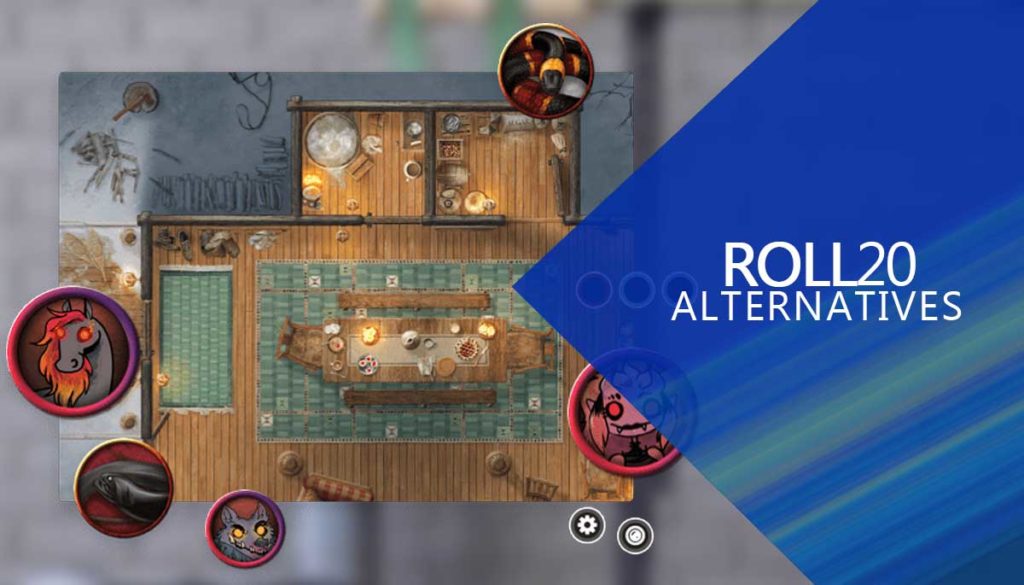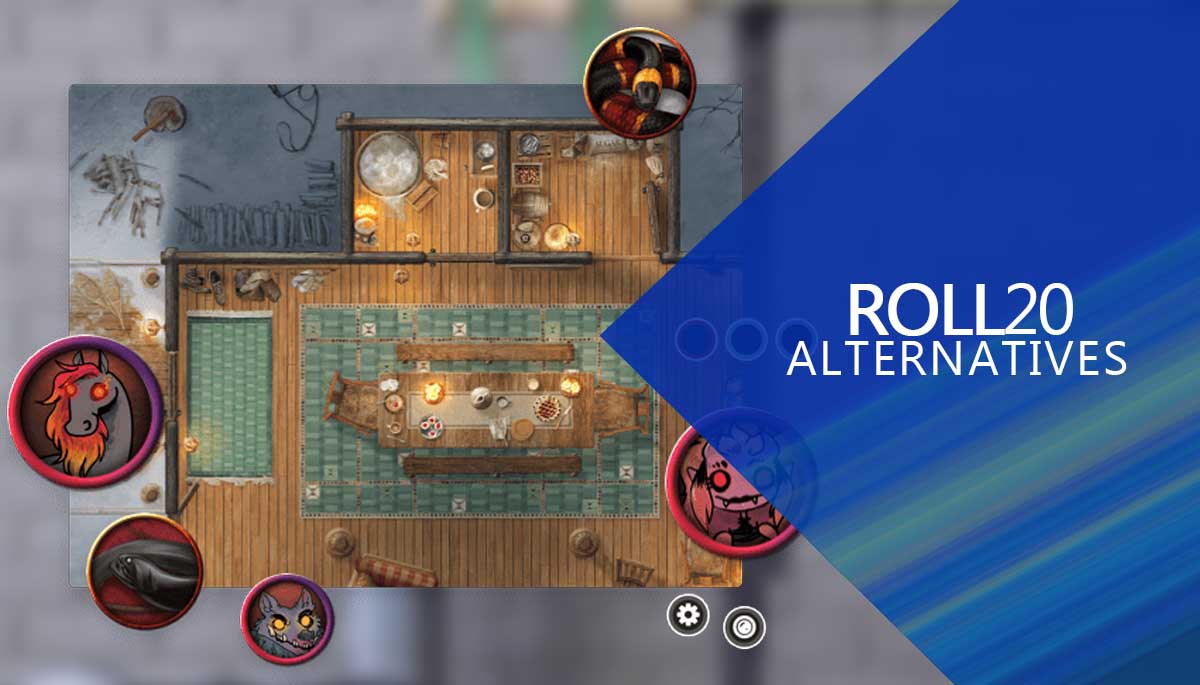 Looking for Roll20 alternatives for playing tabletop role-playing games? Have a look at an updated list of 5 best roll20 alternatives that work and offer same features!
What is Roll20?
Roll20 is a website consisting of a set of tools for playing tabletop role-playing games that can be used to play in person or remotely online. This platform aims to provide an authentic tabletop experience that does not try to turn the game into a video game but instead aids the game master in providing immersive tools online.
This game enjoyed whooping popularity with a massive user-base of about 2 million. This has left behind the other of its competitors far behind and has received multiple "Best Software" awards.
But recently, after the Reddit scandal, people are looking for an alternative to Roll20. So here we enlisted some of the best sites like roll20.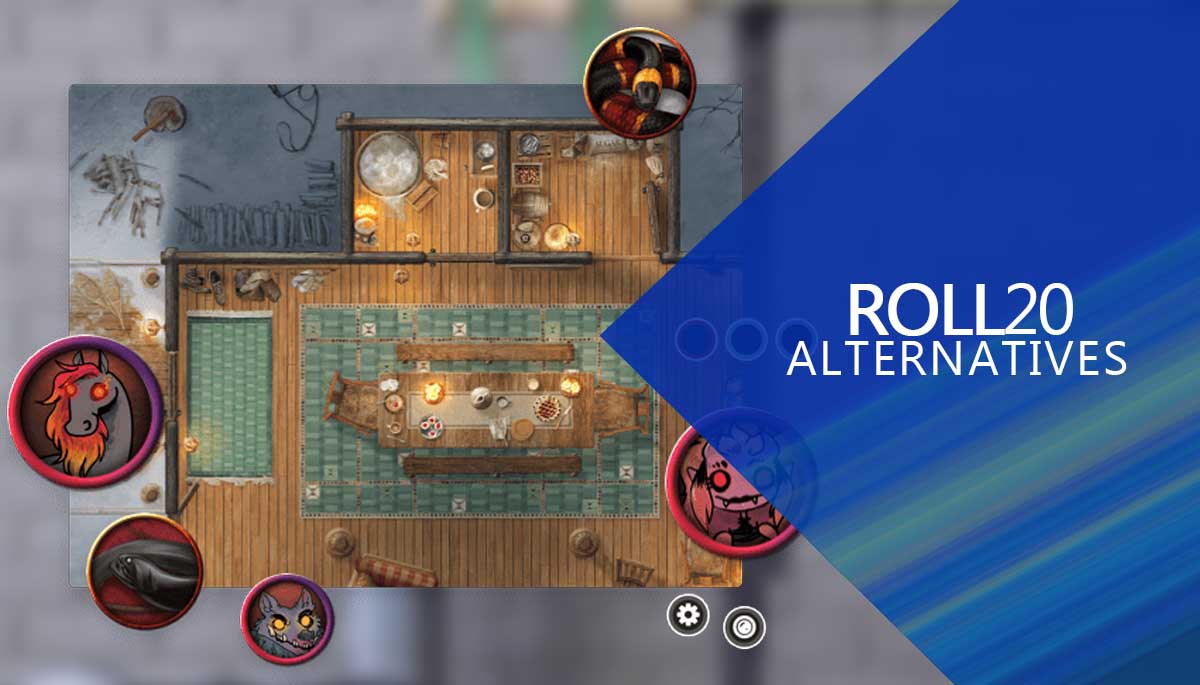 5 Best Roll20 alternatives for playing tabletop role-playing games

#1. Fantasy Grounds

Fantasy Grounds is one of the best roll20 alternatives. It is essentially a virtual table. It allows the users to play online role-playing games for which a game master (GM) is required for the same.
The setup is more or less identical to any map-based board game. The game moves forward based on dice rolls. The setup of Fantasy Grounds is such that it allows you to build your character from scratch. Since the platform was created for D&D games, the interfaces are very much compatible with the software.
#2. Map Tool

Map Tool is best described as a virtual dashboard. This software application supports multi-user interaction. Java 6 or higher is required for the Map Tool to run. The graphic media enables you to play face-to-face. You can even play these games in an online mode in real-time.
Roll play games are, undoubtedly, the most popular feature of this application. The good network settings allow a player from all over the world to connect. A user can still enjoy the features without any requirement of paid subscriptions.
#3. Beyond Tabletop

Since Beyond Tabletop is pretty similar to Roll20, it makes one of the best alternatives to Roll20. The application offers a varied set of tools for the players. These tools aid the players in their game sessions. The tools comprise maps and character sheets, along with easy-to-use online characters.
The application does not require any installation process, and It is most compatible with touch screen devices. The added advantage is that the character sheets are fully customizable. This application gives you a chance to play in real life or online.
#4. Astral Tabletop

Astral Tabletop is another virtual tabletop platform for you to play roll-play games and other online games. The platform supports multi-user interactions and also enables you to make live video calls and organize games.
Although you can start your games for free and can even invite your friends to join the game, a paid subscription is optional for this platform. Astral Tabletop is one of the most easy-to-use interfaces, which is why the platform has gained a loyal user-base over the years.
#5. MIPUI

MIPUI is another popular tabletop platform that has been crafted, keeping simplicity in mind. The platform is suitable for online role-playing games, including D&D. The platform works in a compatible manner both as a mapper and a virtual table.
Although the platform is limited, the ones provided are sufficient for your gaming needs in terms of tools. A shareable link can be generated with ease, and someone can join the session by this link. The platform requires no registration fee charge.
Roll20 and other Roll20 alternatives sites are remarkable. They have revolutionized online gaming in a very short span. The features provided by these platforms are extremely appreciable and are at par with the experience of a board game.
These platforms also encapsulate added features that have made the game sessions even more enjoyable. So, if you want to pass your time, relax and take a break from the real world, log in to your character and indulge yourself in an immersive role-play session.