Top 10 Best Android Tablets Buyers Guide: June 2016 Edition
7 min read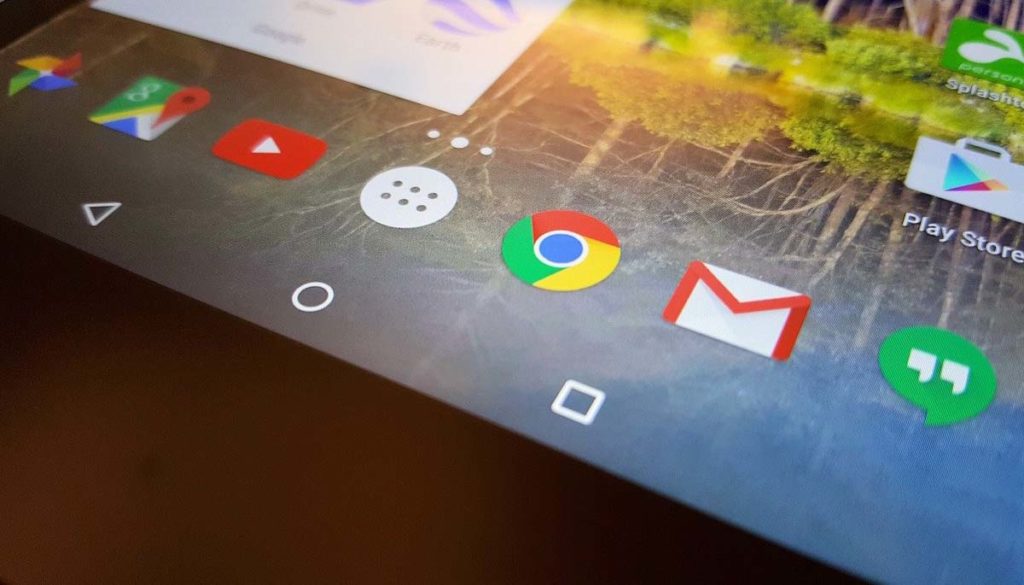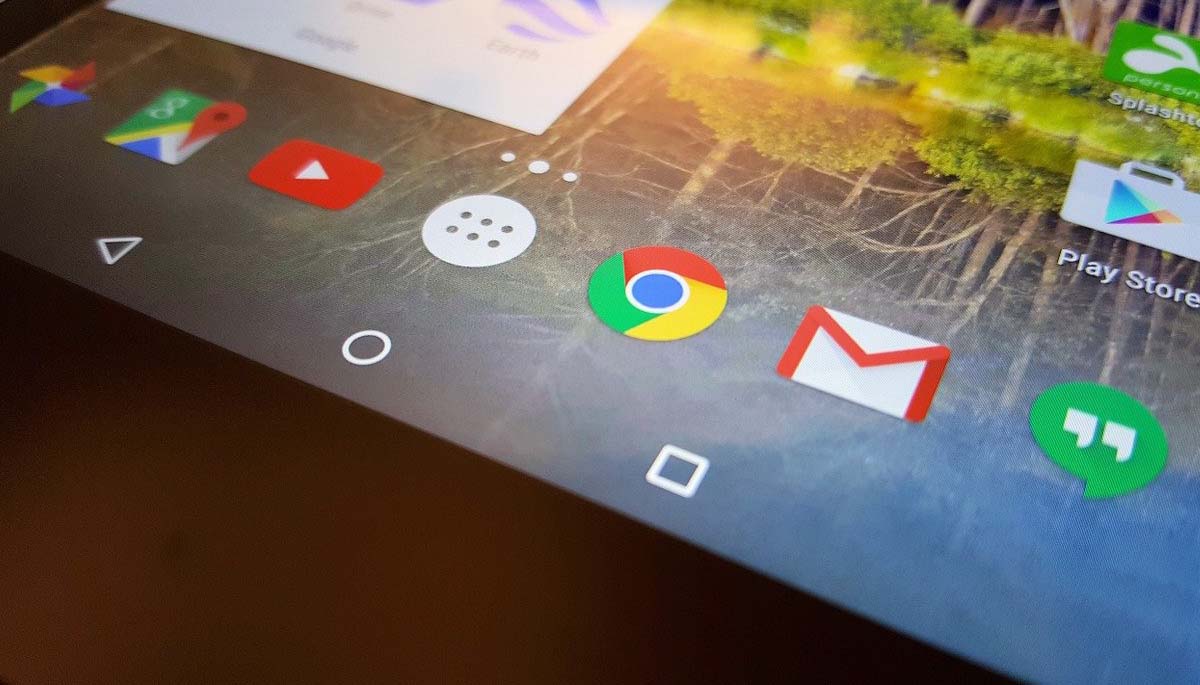 Android Tablets are quite in demand among business users because they are quite affordable and perform better than an expensive iPad. It is a good product for those who need a light weight device during their business activities or for analyzing data.
So if you have been looking to buy a new android tablet then for you we have complied a list of best Android tablets which you can order from any online store and start your business activities in just few minutes.
10 Things you should consider while buying Android Tablets
Well I'm not going into the details, but if you are going to buy an Android tablet then you have to consider 10 things and then on the bases you can get the best one for you.
Minimum display size should be 7 inch and max you can go for 10 inch.
Go for Retina or superAMOLED display for better viewing.
HD display is quite decent but FULL HD would be a plus point.
Min 2GB RAM is good for running all applications without any lag.
Min 32GB ROM (internal storage) is better to save doc, xls, pdf files.
The storage space should be expandable up to 128GB via micro SD card.
The weight of the tablet should be light so you can carry it anywhere.
It should be packed with decent battery so you can work up to 8 hours.
Make sure the tab has 2 cameras 1 at the back and 1 on front for video calls.
It should support external accessories like keyboard, webcam etc.
So, these are some of the common points that you should consider while buying new Android tablets from online or local stores. But I know you still can't find the best android table and to sort your problem we already complied 10 best Android tablets which you can pick from below given list as per your requirement or budget.

Top 10 Best Android Tablets 2016 Buyers Guide
We're at the halfway point of the year, and we're halfway through the year and Android Tablet selection hasn't really been much improved, making a number of tablets from 2015 among the best at the moment.
This is going to change as the summer season turns into fall and the shopping season kicks off and we're stuck with the devices from last year.
It's not an issue since the majority of devices from last year are among the top price available right now, with great displays, large amounts of RAM, and keyboards, which are among the most popular options from the best tablets on the market.
#10. Lenovo Tab 3
Lenovo Tab 3 was announced in the middle of Mobile World Congress and should be available this summer. It is available in 7 and eight-inch dimensions and a larger 10-inch model for Business.
The Standard Tab 3 variants might only come with an HD display with 720p resolution however, with quad-core CPUs and two gigabytes of RAM, they're excellent choices for the cost.
Similar is the case of tab 3 business, it has a higher resolution, which is the Full HD 1080p display as and adds some performance under the hood. In terms of budget-friendly options These Google-powered gadgets, with full access to the Play Store and Google Play Store, aren't necessarily the most expensive available.
#9. Amazon Fire, Fire HD
Amazon has discovered that the most important factor to boost sales of tablets is to launch Android tablets which are affordable and offer great value.
This is what Amazon Fire is!!
Amazon Fire range offers offering customers, giving them the option of a vibrant $50 Android tablet with accessibility to vast majority of the apps you already like, and Amazon's Appstore and.
If you're looking to spend an extra bit of quality, not too expensive you can choose an option called Fire HD options, which include faster processors as well as an improved HD display. They are also available in a larger 10.1-inch design and also.
The key specifications for this Fire and Fire HD line aren't clear, but with quad-core processors in the standard and a price of $50, the Fire HD is a great deal. If you're interested, learn more and then purchase one from the entire line by clicking here.
#8. Samsung Galaxy View
In the past, the huge 18.4-inch screen of Galaxy View from Samsung has been blamed for its main problem, but after more thought, it's not the most insane of concepts.
Instead it's the 18.4-inch display is basically an additional TV screen to play with and, as Android games become improved and superior, this might be a great all-in-one gaming device (when you're bringing your own controller of course).
However, there aren't many uses other than of playing games, watching TV, and having it as an extra display, where a larger tablet would be a good idea. It's also quite expensive for a basic 10-80p display. Samsung Galaxy Tab S Devices Galaxy Tab S devices carry superior displays and are more value for money.
#7. Google Nexus 9 – Best tablet for Gaming
It's true that the Nexus 9 wasn't reviewed all very well, despite the things was liked by us about the tablet and HTC were not asked to come back for a new model however that doesn't mean much.
In the end, at its end it's clear that it's still a great tablet. Nexus 9 is still a solid tablet with a stunning look and feel. The 8.9-inch Full HD display looks fantastic and is lovely and bright in most scenarios and also.
It comes with the NVIDIA Tegra CPU 2GB of RAM, as well as the stock Android with a 256-bit processor – with the upgrade of Android N almost guaranteed – the Nexus 9 is a powerful and best tablet for gaming that is ideal for stock Android enthusiasts. In addition to everything else it has some of the most powerful speakers available on tablets, too.
#6. Dell Venue 8 7000
The beauty of the tablet that was smaller was to fade as quickly as it did with the Nexus 7. Nexus 7, but Dell is among those who keep the tradition alive. Dell Venue 87000 with its robust Intel quad-core processor, stunning OLED display, and stunning design is a more compact Android tablet worth considering.
Particularly considering its price of less than $250. currently. Ideal for casual users and those looking to get something more from their tablet's screen The Dell Venue 87000 is a great tablet with everything, while it may not be appealing to those who want something bigger.
We have reviewed the 7840 model and, at a lower price it is a great value. Venue 8 77000 is an excellent tablet regardless of.
#5. NVIDIA SHIELD Tablet K1
If you're searching for an e-book style Android tablet running standard Android with a decent display, is quick all around, but most of all, it must play Android games with ease. If that's the case, then you're left with the only option to purchase this model: the NVIDIA SHIELD Tablet K1.
With a more powerful Tegra K1 processor the tablet's 8-inch size might not come with the Full HD display, or all the bells and whistles found in other models however, what it does offer is an amazing gaming experience, as well as an impressive all-rounder no matter what else you wish to accomplish with it. Did you know that it's priced at only $200?
#4. Lenovo YOGA Tab 3 Pro
Some of you may consider your YOGA brand as one which is exclusive to Windows devices however this isn't the case and Lenovo has been producing top-quality Android Tablets under its YOGA brand for a long time in the past.
Its Lenovo YOGA Tab 3 Pro among their most popular, and comes with customers a stunning Quad HD 10.1-inch display, excellent sound quality from JBL and Pico Projector for taking the theater with you everywhere you travel.
It's all great and what's the issue? Updates from Lenovo as well as the original price was rather expensive, even in the present. However, we were awestruck by it.
#3. Sony Xperia Z4 Tablet
The Xperia Z4 Tablet from Sony has been a huge success for the company, and when it was first introduced in summer of 2015 it looked like a model that was surpassed by others. Since then, things have been different, however the outstanding display and the keyboard aren't.
The same is true for the fact that even though it's only 6.1mm thick, it has been able to stay water-proof and also sturdy and solidly constructed. It's somewhat on the costly end of the spectrum, with a price tag that is the same as laptops, which could offer more features and cost less.
With some excellent improvements to Android that allow it to be more mouse and keyboard friendly, Sony have a real win on their hands, it's just unfortunate that it's so expensive.
#2. Google Pixel C
It's true that the Pixel C did not launch with a bang, and it took many modifications to bring it back to the form that Google originally promised when it launched. Additionally, there are reports of a intermittent reboots that require an entire replacement don't do Google any good in the long run.
The device is attractive, with a great display and a decent keyboard however, with many issues with the device, we think about whether or not Google released the tablet too quickly to get it on the market. It runs smoothly in the majority of cases and is among the more attractive Android Tablets, with easily the best keyboard for hardware available.
#1. Samsung Galaxy Tab S2 – 9.7-inch
This is the best android tablet 2016 from Samsung. With the 9.7-inch Quad HD Super AMOLED display The Galaxy Tab S2 already has an advantage that is already huge over other Android tablets in addition to the iPad. In the back, we have Samsung's processor and software that although not all people's tastes, can help to bring in some of the most intriguing features that Android may be lacking.
It's got an amazing screen, it's an excellent all-rounder and performs well in every environment. You can get it or its superior versions from Samsung stores.
So guys that all about Best Android Tablets.
Which one is your favorite one? Please let us know in the comment section below and don't forget to share Best Android Tablets 2016 list with your friends on social sites.