5 Games Like Fortnite You Can Play Right Now
3 min read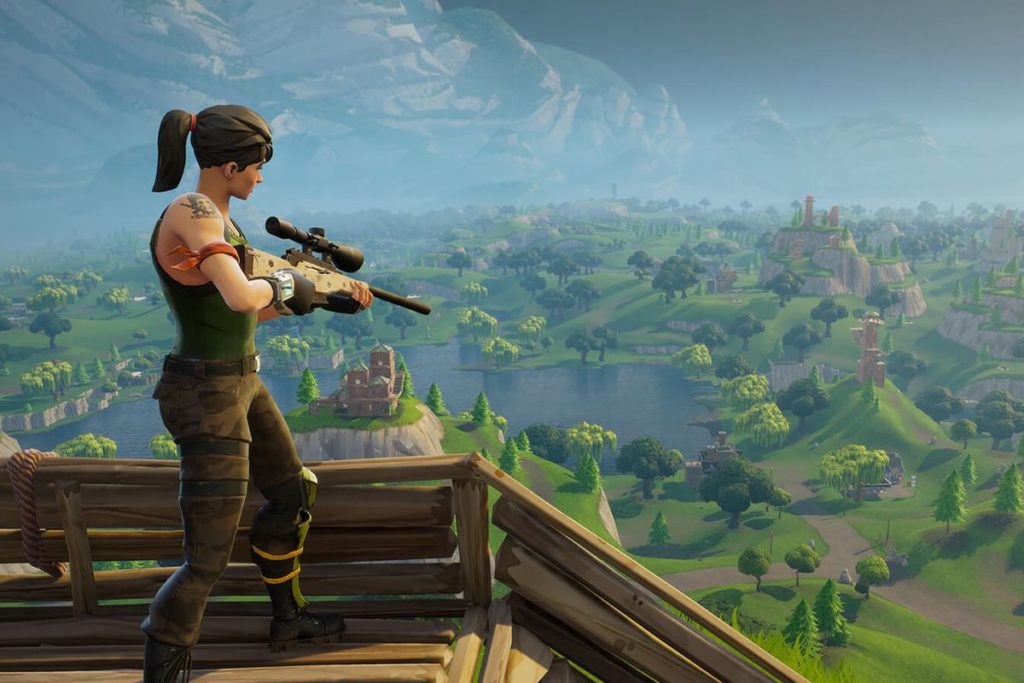 Although Fortnite was considered to be a copy of Players Unknown Battleground, it has certainly proven every critic wrong.
With more than 25 million more downloads over PUBG's 30 million downloads, Fortnite has proven itself to be the king of battle royal games.
But again, if we think logically, Fortnite is not some magnum that no one can topple. On the contrary, there have been a few games that can topple Fortnite on many fronts in recent years.
So, if you no longer want to play this game or want some variation in your gaming experience, we have come up with a few games you might like.
But before jumping on the Fortnite alternative iof similar games you can like, we will first take you through why Fortnite became so popular. This will give you an idea of why we have added the following alternative games to the list.
Why Has Fortnite Became The Most Popular Game On The planet?
Fortnite is free and available for almost any gaming platform.
The gameplay is simple but extremely immersive.
Small maps make the game alive all the time, and you will never feel alone.
It comes with a highly attractive design and weekly updates that keep the players hooked.
There is just more than this to Fortnite. You will not understand what we mean to say unless you play the game yourself. If you have never played the game, it is the best time to start. Download the game from https://thenewpiratebay.org/ and enjoy.
However, if you are someone who has been playing Fortnite for years and wants to have a different experience, we have got you covered.
Popular Games Like Fortnite You Can Enjoy
If you have grown tired of playing Fortnite and want to enjoy different gaining experiences, you are right. We have gone through our archives and saved you the hassle of finding the right alternative.
The games you can enjoy are as follows.
1. Overwatch
One of the best parts of playing the Fortnite game is that you will never be able to predict the game. If this were something that hooked you to the game, you would love overwatch. Overwatch is a first-person shooter game that has enough tricks up its sleeves to keep you on edge.
The game starts in a future setup, with every character having something new to offer. In addition, compared to Fortnite's three-game modes, overwatch offers seven game modes. Hence, these game modes will bowl you over no matter how choosy you are.
2. Apex Legend
Apex Legend is the next on our list. If you are a passionate gamer, you must have tried this game at one point in time. Apex Legend is an ageless game that certainly deserves a spot on the list.
The key highlight of this game is the fusion of elements and the number of respawns. No matter how many times you've played this game, it will never lose its charm.
Unlike Fortnite, where a hundred players fight against each other, Apex Legend pits only 60 players for the deathmatch.
3. Battlefield V: Firestorm
Next on the list is Battlefield V: Firestorm. This is the next version of Battlefield 5. The firestorm version of the game offers the same cool features, guns, vehicles, and environmental aspects on a different map.
Other than that, the game is quite similar to its original version. The new map is extremely beautiful. You will like to play a battle royale game in such a landscape.
That being said, there is nothing extra in this game that will make this game stand out. However, for us, this nothing extra is something that stands out and gives the players some simple-looking gameplay.
Conclusion
Yes, you might disagree with the top three we have listed above. Just because we are saying these are the top three, it will be for you. You might have different game selections based on what you like.
If there are any games that you would like us to know as a competent alternative for Fortnite, comment below.