Siri Remote: What is Apple TV Remote?
8 min read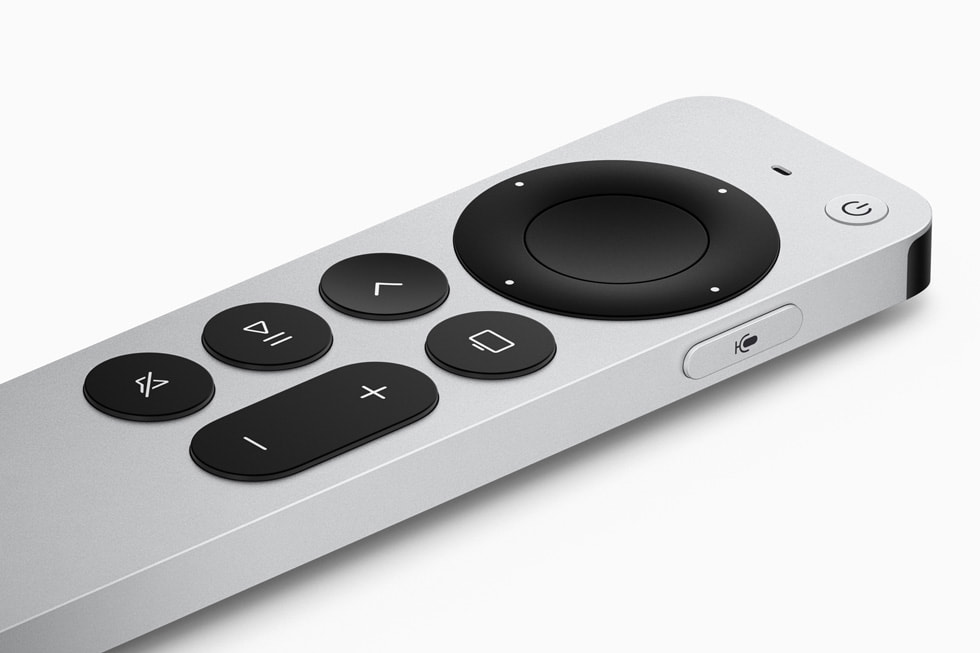 An Apple TV Remote is a smart and sturdy gadget that is used to control the functionality or for the selection of desired content like movies, TV seasons, documentaries on Apple TV from a distance wireless.
This product comes bundle with the Apple TV, but in case if you lost it or you current Apple TV remote not working then you can also buy it separately from the Apple retail store or via the apple.com online to enhance the overall viewing experience.
Apple TV Remote – An Overview
Apple TV remote is similar to other TV remotes, but it is quite compact and comes with only selective buttons. Based on what generation of Apple Tv remote you have been looking for, the dynamics and design of remote may vary because each and every year Apple upgrades the design.
At present 3rd generation of Apple tv remote is in the market which is compatible with all Apple TVs named Apple TV 4K 1st gen, 2nd gen, 3rd gen and Apple TV HD. You can conveniently hold in your hand and perform actions.
So, if you lost Apple TV remote of 1 gen, then you can buy the latest generation of Apple TV remote with new upgrades and use it without any issue to control the activities on your Apple TV.  You don't have to buy old Apple TV remote.
How does Apple TV Remote Look Like?
If we consider the latest generation of Apple TV remote this is what it looks like:
This is a bundled accessory which you get with Apple TV, and it looks like a thin and rectangle bar which is made up of black and silver aluminum, depending on the model you looking for.
If we consider the latest generation, the new gen Apple tv remote is in the silver aluminum and on the top a number of buttons are mounted which are in the black color.
As far as we unboxed Apple tv remote, this is what we got:
The design of this remote is quite thin, sturdy, and light.
On the right, you will get a SIRI button to open the applications via voice or using the SIRI assistance.
The left side is clean (no button is provided).
At the bottom, you will get USB type c port for charging.
Nothing is at the top side, but top area is in black color.
The back side, an Apple logo is placed.
In the front – power on/off button, clickpad, volume buttons, mute and play/pause button are provided.
Being a beginner, if you don't know how these buttons work and what you can control or operate, then below we have provided an in-depth explanation which will help you to understand how to use Apple tv remote.
Apple TV Remote Buttons
Apple tv remote is bit different than other TV remote. You might have used the Android TV remote, but when you are on Apple TV then you must know how you can use the Apple tv remote gently to watch content.
When you will hold the TV remote of Apple TV on your hand then you will find there are 8 buttons, 7 on the front and 1 button is placed on the right side for the voice recognition which also known as SIRI button.
Power ON/OFF
ClickPad
Back Button
Apple TV button
Play and Pause
Mute Button
Volume Button
Siri Button
#1. Power On/Off Button
This button is placed on the top right side and used to wake apple TV. So basically, this button will help to turn on the apple tv box and if you are done then you can press again the same button to turn it off.
#2. Clickpad
Apple TV remote clickpad is big button that accept touch to select a content on TV. You can use this button to scroll up and down and even you can scroll the content in left and right direction in a seamless way.
Press the center button to select the content.
Now while streaming a movie or tv season you can use left and right buttons to skip the content like you can press and hold left button (<<) for rewind and same you can do with the right button (>>) for fast forward.
You can even use the same buttons (without hold) to skip 10s. Just tap left or right button once to skip 10 seconds of the content. If you would like to watch what you just missed then press the left button once, and if you want to skip some boring frames then you can tap on right button and skip the 10 seconds.
This is the main part of Apple TV remote where you can learn and control.
#3. Back Button
As the name suggests, if you want to go back, this button can do the job for you. Just press it and you'll be out of an app.
Suppose you are watching movie on a streaming app like Netflix. So now if you would like to take an exit and want to see other menus or application then just press it!!
#4. Apple TV button
This button is used to open the Apple TV app. You can press it twice to view open apps or press and hold to access control center.
#5. Play and Pause Button
In smart TVs this button is must while watching the content on a streaming app. Normally in Android TV remotes, this button is not mentioned because this can be achived easily using the center button provided on the clickpad.
But here in the Apple TV, this button is provided separately on the remote. So, if you would like to pause a content on your TV then you can use it and by pressing again you can play the content like movie, song, slideshow etc.
#6. Mute Button
If you would like to quickly lower down the audio output without adjusting the volume then this button will help you. You can press it and the audio output will be disabled and nothing will be heard.
#7. Volume Button        
The volume button in Apple TV remote can be used to turn the volume up and down. You can follow the + and – mark on the button to adjust the volume. By pressing and holding + you can increase the volume and by pressing – you can decrease the volume.
In case if apple TV remote not controlling volume, then to fix it you can check the connection or line of sight between the remote and Apple tv box. Additionally, you can check for the software updates, remote battery level, and device compatibility.
#8. Siri Button
Siri is a voice recognition button which is similar to Alexa button on Fire TV remote. You can use Siri button to search a require content on an app.
Just press it, and speak (what you would like to search?)!!
The requested content will be searched and you will get an output on your TV screen. So, this way you can avoid typing and it is best for kids who don't know how to write, what to write, where to write for watching cartoon shows or kids based tv shows.
How to use Apple TV Remote
Well guys up to here you know about the TV remote of Apple. Now, it's time to find out how to connect apple tv remote, so you can use it without any frustration.
If you are a beginner you must know that an apple tv remote pairing is required to control the content on your Apple TV.  So, to pair your Siri Remote check out the below given recommended steps for successfully pairing Apple tv remote.
Step 1: Bring the remote close to the Apple TV and wait for the pairing prompt to appear on your TV screen.
Step 2: Hold down Back and Volume up button for 5 seconds or follow the oscreen instructions.
Upon pairing Siri Remote, you will get a message on your screen and syncing will begin. Now you can easily control the content via the Apple TV remote buttons or touch enabled Clickpad as long as it is connected or charged.
If Apple TV remote not working then you should check the pairing of remote with Apple TV and also check whether the remote is charged or not!
How to charge Apple TV Remote
Earlier Apple tv remote was coming with lighting port, but now the charging port has been replaced with type-c and the good thing is that it comes with built in battery which you can easily charge via a type-c cable.
Like other brands, Apple didn't provide any space for AAA batteries, instead Apple added a li-ion battery in the remote which you can charge again and again using a certified type-c cable via the adopter or laptop.
So, if you already have a type-c cable then you can use it or you can also buy a genuine cable USB to type-c cable from Apple.com online in just $19.
For charging Apple remote TV, just inject the type c male in remote and charge it.
You can check the Apple remote TV battery level on Apple TV. Go to the settings > remote and devices > and here select remote to check how much battery of Siri remote has been charged.
 Apple TV Remote Price
This device comes bundle with Apple TV 4K, but in case of you lost Apple TV Remote then the latest Siri Remote will cost you around $59 and it is compatible with the following devices:
Apple TV 4K (3rd generation)
Apple TV 4K (2nd generation)
Apple TV 4K (1st generation)
Apple TV HD
When purchased separately from Apple's official website or authorized retailers, the price of the Apple TV Remote typically ranges from $59 to $79 USD. It's important to note that prices may change over time, and different promotions or discounts might be available.
You can buy it online via the apple.com or you can also visit the nearest Apple retail stores.
We advise you, buy it only from the Apple's authorized store and nothing is better than the apple.com because your product will be delivery at your home for free as Apple don't charge shipping fee for the Apple Remote TV.
Final Words
The Apple TV Remote is a perfect example of Apple's commitment to innovation and design with the user in mind.
Every Apple TV owner should have one of these because of…
Its streamlined and ergonomic design,
touch-sensitive interface,
Siri integration,
and flawless interoperability within the Apple ecosystem.
Whether you're playing games, binge-watching your favorite shows, or controlling the devices in your smart home, the Apple TV Remote takes the entertainment experience to a whole new level and you love it.
What's your thought on Apple TV Remote?
Please let us know about your experience. You can leave your query in the feedback section and don't forget to share it with others on social media groups!