How to use apple TV remote
3 min read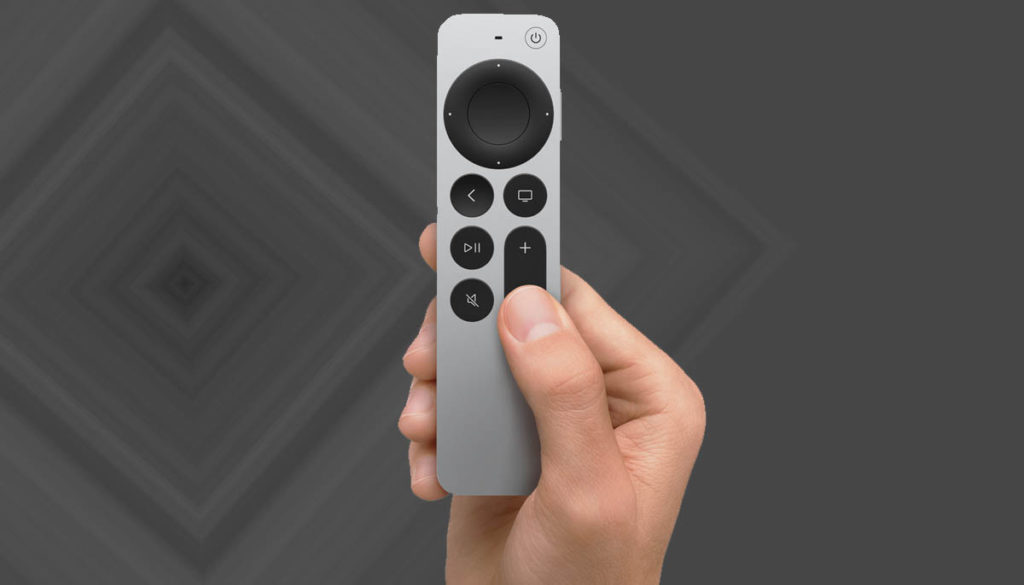 Apple TV remote comes bundle with the Apple tv 4K because using this you can control and navigate easily to watch a desired content. As this device is quite sleek and compact device you can use it within 6 meter radius from a distance without any issue.
Whether you're streaming your favorite shows, playing games, or accessing a wide range of apps, understanding how to use the Apple TV remote can greatly enhance your entertainment experience.
Additionally as it comes with voice recognization feature, an uneducated person or you kids can use it easily and view content without any trouble.
In this article, we'll walk you through the various features and functions of the Apple TV remote, helping you make the most out of your viewing pleasure.
#1. Getting Started
The Apple TV remote is designed with simplicity in mind. It features a touch-sensitive surface, a few buttons, and built-in sensors for motion control. To begin using your Apple TV remote, follow these steps:
Ensure that your Apple TV is set up and connected to your television.
Pair your Apple TV remote with your Apple TV by pressing and holding the Menu and Volume Up buttons simultaneously. A notification will appear on your TV screen indicating a successful pairing.
#2. Basic Navigation
The touch-sensitive surface on the Apple TV remote allows for effortless navigation through menus and content. Here's how to get around:
To move around the screen, swipe your finger across the touch surface in the desired direction.
To select an item, simply tap the touch surface once.
To go back or return to the previous screen, press the Menu button.
The Home button, represented by a TV icon, takes you to the main Apple TV screen.
#3. Controlling Volume
Controlling the volume with the Apple TV remote is straightforward:
To increase the volume, swipe your finger upwards on the touch surface.
To decrease the volume, swipe your finger downwards on the touch surface.
Alternatively, you can use the Volume Up and Volume Down buttons on the side of the remote.
#4. Siri and Voice Control
The Apple TV remote features a built-in microphone for voice control capabilities. By using Siri, Apple's virtual assistant, you can search for content, launch apps, control playback, and more. Here's how to make the most of Siri on your Apple TV remote:
Press and hold the Siri button on the right side of the remote.
Speak your command or request clearly into the microphone.
Release the Siri button when you're finished speaking.
Siri will then process your command and provide the desired result.
#5. Gaming and Motion Control
The Apple TV remote can also serve as a game controller, thanks to its built-in accelerometer and gyroscope. To utilize these motion control features:
Launch a compatible game on your Apple TV.
Tilt and rotate the remote to control the movement of characters or objects within the game.
Use the touch surface for additional game-specific controls.
#6. Additional Features
Here are a few additional features and shortcuts that can enhance your Apple TV remote experience:
Sleep/Wake button: Pressing this button puts your Apple TV to sleep or wakes it up from sleep mode.
TV and receiver control: The Apple TV remote can be programmed to control your television and receiver's power and volume settings. To set this up, navigate to Settings > Remotes and Devices > Control TVs and Receivers and follow the on-screen instructions.
Conclusion
Mastering the use of the Apple TV remote opens up a world of entertainment possibilities.
By familiarizing yourself with its basic navigation, volume control, Siri integration, motion control capabilities, and additional features, you'll be able to effortlessly navigate your Apple TV and enjoy a seamless viewing experience.
So grab your Apple TV remote, sit back, and immerse yourself in a world of endless entertainment.