Apple iOS 16.5.1 update – should i update it now?
3 min read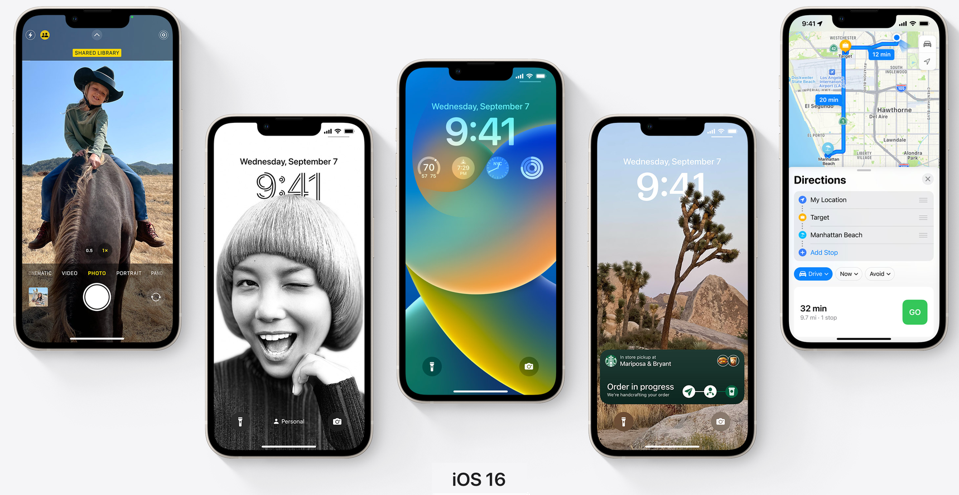 Apple released the iOS 16.5.1 with great fixes and some add-on features for the iPhone users. So if you are on hold and looking for a solution regarding iOS 16.5.1 should i update? Then get all answers here and then accept or deny the latest iOS update.
Apple iOS 16.5.1 has been released for iPhones, along with iPadOS 16.5.1, macOS 13.4.1, and watchOS 9.5.2, and all contain rapid security response updates. This update issued as a very urgent update for millions of iPhone users after two critical security flaws were discovered.
The tech giant Apple warned in an update on twitter that the latest version of iOS 16, called iOS 16.5.1, was required in order to protect against two vulnerabilities that hackers already know how to exploit. Here's everything you need to know.
Who Is It For?
Time to time Apple release the software updates to keep the user data safe and secure. So this time critical security flaw identified and it has been found that the iOS 16 exposes users' photos and audio recordings to hackers.
So tackle this Apple released another update named iOS 16.5.1.
It is available for all iOS 16-compatible devices, which means the iPhone 8, iPhone X, and newer like iPhone 13 and iPhone 14. Here's the complete list of devices where the latest update will be available to install:
iPhone 8 and later,
iPad Pro (all models),
iPad Air 3rd generation and later,
iPad 5th generation and later, and
iPad mini 5th generation and later
As per the updates the iOS 15.7.6 is the most recent update to protect older devices, but Apple may yet offer iOS 15.7.7 to address the serious vulnerabilities patched by iOS 16.5.1 (more below).
How to download iOS 16.5.1 update on iPhone
If you don't receive an update notification, you can trigger the iOS 16.5.1 update manually by navigating to Settings > General > Software Update. If you are running newer beta software, you must unenroll your device before the update will appear.
iOS 16.5.1 is a relatively minor yet important (see the Security section below) update and, as expected, it has had a largely bug-free start to life.
Once you will click on the iOS update, the download process will begin and the latest iOS 16.5.1  will be installed on your iPhone. Don't forget to restart the phone!!
Verdict
The only notable iOS 16.5.1 issues we have found are an isolated report that the update impacts audio quality for third-party lightning to 3.5mm dongles, and the app library categories are all messed up. All of the downloaded app are now in the "other" folder.
Apart from above mentioned iOS 16.5.1 problems, some people also complaint about the battery drain issue and they highlighted that the battery drain issue is just getting worse after upgrade to iOS 16.5.1 and now they facing overheat problem.
If true, both are inconvenient but hardly show-stoppers.
iOS 16 had a somewhat rocky start to life, but as is often the case, it has matured well in later releases. The iOS 16.5.1 update size is around 282 MB and you can update it without any issue.
We recommend go and update you phone because if you won't then you might put your phone data in big risk.
So that's all about should you update iOS 16.5.1 now or wait for the next update!
I hope you got your answer. For further details, leave your thoughts in the comments and don't forget to share!!