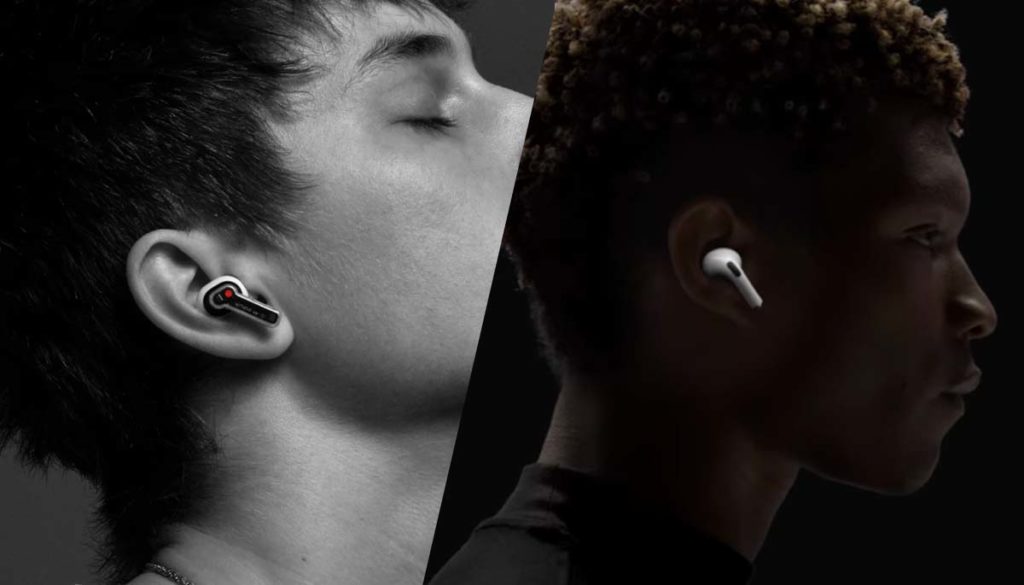 The great debate among the music lover – Second gen Nothing earbuds vs Airpods Pro 2- is now here and you can finally decide which ones are better suited to your needs!
When looking at these two remarkable pieces of tech, it's easy to see why the question of superiority has come up. Both sets offer impressive sound quality, noise cancellation features, wireless connectivity, and all the bells and whistles that audiophiles crave for an enjoyable listening experience.
We'll dive deep into the facts about each product along with a comprehensive review so you can make an informed decision when choosing between Nothing earbuds or Airpods Pro 2.
2nd gen Nothing earbuds vs Airpods Pro 2
The Second Gen Nothing Earbuds are an exciting new product that offer a lot of potential. Compared to the popular Airpods Pro 2, they have some advantages and disadvantages that may make them appealing or unappealing depending on your needs.
Noise cancellation
In terms of sound quality, both products have excellent audio fidelity and clarity but the Second Gen Nothing Earbuds feature next level of active noise cancellation (ANC) technology which helps block out background noise better than the Airpods Pro 2. This makes them ideal for people who want to listen to music in noisy environments without being distracted.
Battery Life
The Second Gen Nothing Earbuds also boast longer battery life up to 36 hrs of listening time compared to Airpods Pro 2  that manage up to 26 hours on a single charge.
Weight
In addition to that, the latest generation of Nothing earbuds are lighter (weight 4.5 grams ) and more comfortable to wear thanks to their ergonomic design, while the Apple Airpods pro 2 weight is around 5.3 grams which may feel a bit bulky for some users.
Price
In terms of price, the Second Gen Nothing Earbuds also wins as it costs only $149 while the Airpods Pro 2 will cost you around the $249.
So those who looking for value for money product with great features, best sound quality, and extra ordinary dynamics they should consider the second gen of Nothing Earbuds.
IP Certification
As the Nothing Earbuds are affordable than Apple Airpods pro 2, so here you should know that some of the features are also compromised which may affect the earbuds performance in the longer period.
Apple Airpods pro 2 is bit expensive but they do come with a few extra features such as waterproofing and additional control options that make them worth considering if you're looking for an upgrade.
Nothing earbuds come with IP54 certification which makes it water resistant but it is not full dust proof. On the other and, Airpods 2 pro comes with IPX4 certification that makes it better as it offers better protection against water splashes and dust  from all angles which ultimately increase the product life.
Finally it comes down to your personal needs when deciding which product is better suited for you. If sound quality and comfort is your priority then the Second Gen Nothing Earbuds would be preferable, but if the style and brand name is more important then you may prefer Airpods Pro 2.
Whichever product you choose, both offer great audio quality and convenience. You can buy anyone from the online stores as per your budget requirement and recommend it to others on the social media platform – Thanks!!