You can download ChatGPT on iPhone and iPad for free
3 min read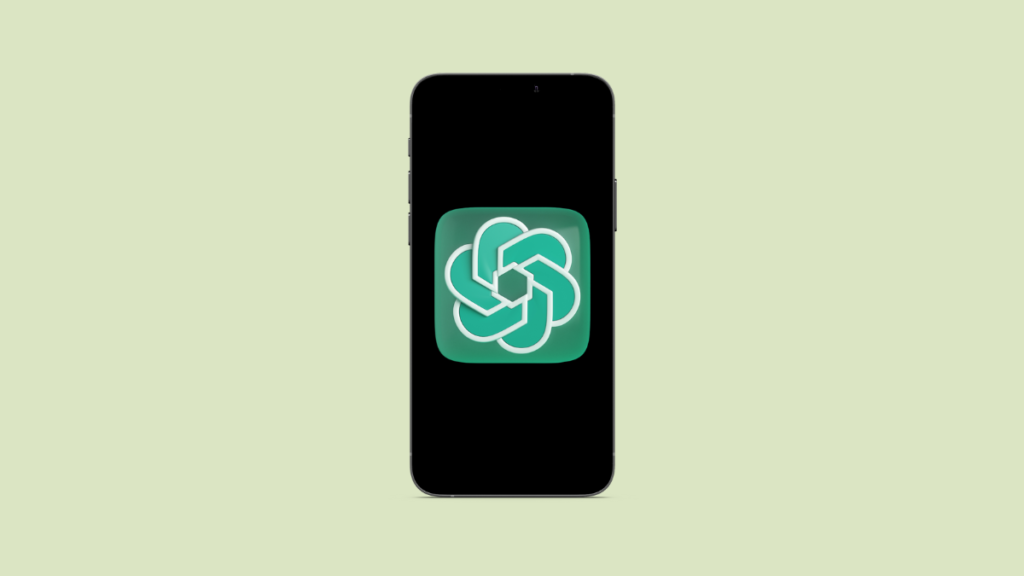 Finally the wait is over! Now Apple users can download chatGPT on iPhone and iPad for free. This app is full compatible with latest iOS 16 and iOS 17.
If you own an iPhone 8 or later models like iPhone 12, iPhone 13 and iPhone 14 then you can download it and use it without any issue.
What is ChatGPT
As you know guys, the trend of chat gpt AI is everywhere and since November 2022 it is in use and quite popular among the writers, students, teachers, researchers, and developers.
It is a chatbot/ writing AI tool which is backed by software giant Microsoft and Google also working on similar AI project named Bard to beat the wave of ChatGPT.
Currently this AI tool is using the Gpt 3.5 or GPT 4 language model to answer a query.
Since November 2023, it has been used by a million of users but now finally after a long time the developers of the ChatGPT has launched any official app  for the iPhone / iPad devices.
How to download ChatGPT on iPhone and iPad for free
Guys before showing how to download ChatGPT app on iPhone and iPad, I would like highlight that there are a ton of third-party applications pretending to be ChatGPT, so you have to be careful when downloading the correct one.
If you don't want to search for it in the Apple App Store, use this link below to download ChatGPT for iOS. You'll know it's the correct one if the developer is OpenAI.
The current version of this app is Version 1.2023.22.
If any new version will appear then you can use the same link to download the app on your iOS device like iPhone and iPad for free.
What's New in iOS ChatGPT App?
Enhanced Voice Input: You can now customize the default language for voice input in the settings.
Clear Chat History: Go to Data Controls (in Settings) to clear your chat history.
Disable History: Chats started on your device when chat history is disabled won't be used to improve our models, won't appear in your history on your other devices, and will only be stored for 30 days. This setting does not sync across devices. You can find it in the Data Controls.
How to use ChatGPT on iPhone and iPad
Guys once you have downloaded the ChatGPT app on your iOS device, you need to create an account from a verified ID. This would be free process. Here's how to do it…
Create an account use the

sign in with Google account

or

sign in with Apple account

Now just open the interface, and start writing the content.
One best thing that you can do on iPhone device is that, on Apple iPhone or iPad you can the voice recognition feature to write content like essay, article, blog post, guest post, book, story, film script etc!!
ChatGPT App limitations on iPhone and iPad
Similar to using ChatGPT on a desktop, the ChatGPT iPhone app can't provide the real-time information. If you try asking the chatbot about any current event or a topic that's happened in the last couple of months, you'll see a message that reads, "As an AI language model, I don't have real-time information or access to the internet beyond my September 2021 knowledge cutoff."
Another big limitation is that its free version still working on the GPT 3.5 and if you would like to use the GPT 4 then you have to pay $20/month.
With its $20/month ChatGPT Plus membership, OpenAI does provide internet connection, and ChatGPT Plus capabilities like GPT-4 can be used in the iPhone app. However, according to Ars Technica, the present version of the program doesn't seem to support browsing the internet.
Final Words
ChatGPT on iOS is currently limited to the US, but will expand to other countries in the following weeks. And for Android users, don't fret — OpenAI says that ChatGPT will be coming to Android devices soon.
If you haven't tried it then check it now and use the full power of ChatGPT app on iPhone and iPad. And guys share this awesome new with others on social media groups!!