Here's How to Watch WWDC 2023 Online for Free #WWDC23
3 min read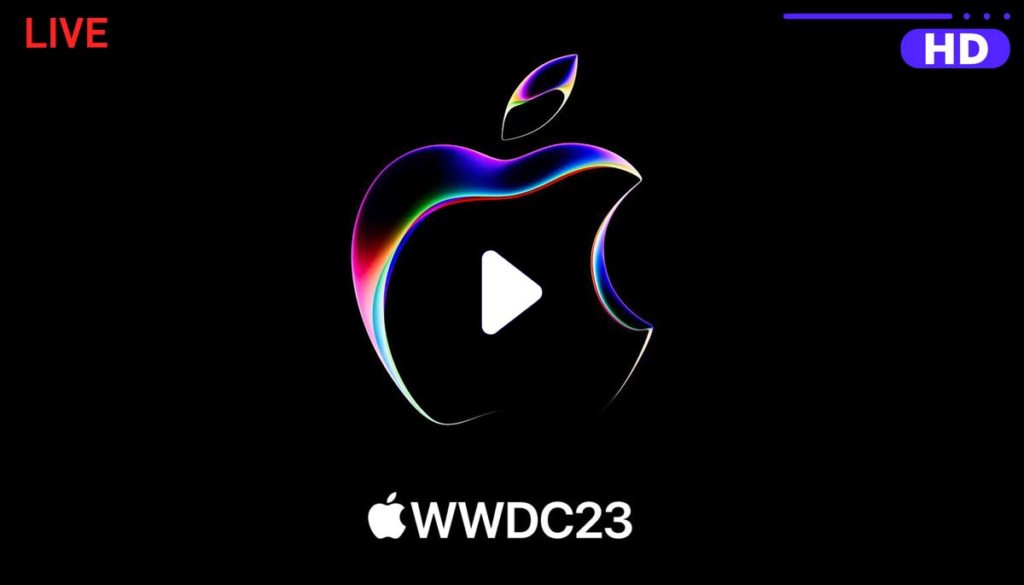 Apple's WWDC23 event will held at Apple Park, Cupertino, CA 95014 on June 5. You can watch live streaming of WWDC 2023 Online on your iPad, iPhone, Macbook, Apple TV for free.
The biggest tech giant of the tech world, Apple has officially announced the schedule for its upcoming annual developer conference —  the Worldwide Developers Conference (WWDC).
The WWDC 2023 will take place from 5 June to 9 June 2023. The schedule confirms that Apple's WWDC 2023 keynote will begin on 5 June at 10:00 AM Pacific Time in the United State of America.
Those who are living outside the USA and would like to watch WWDC 2023 event. Here's the live streaming time of WWDC 2023 in other countries:
Honolulu, Hawaii — 7:00 a.m. HAST
Anchorage, Alaska — 9:00 a.m. AKDT
Cupertino, California — 10:00 a.m. PDT
Phoenix, Arizona — 10:00 a.m. MST
Vancouver, Canada — 10:00 a.m. PDT
Denver, Colorado — 11:00 a.m. MDT
Dallas, Texas — 12:00 noon CDT
New York, New York — 1:00 p.m. EDT
Toronto, Canada — 1:00 p.m. EDT
Halifax, Canada — 2:00 p.m. ADT
Rio de Janeiro, Brazil — 2:00 p.m. BRT
London, United Kingdom — 6:00 p.m. BST
Berlin, Germany — 7:00 p.m. CEST
Paris, France — 7:00 p.m. CEST
Cape Town, South Africa — 7:00 p.m. SAST
Helsinki, Finland — 8:00 p.m. EEST
Istanbul, Turkey — 8:00 p.m. TRT
Dubai, United Arab Emirates — 9:00 p.m. GST
Delhi, India — 10:30 p.m. IST
Jakarta, Indonesia — 12:00 a.m. WIB next day
Shanghai, China — 1:00 a.m. CST next day
Singapore — 1:00 a.m. SGT next day
Perth, Australia — 1:00 a.m. AWST next day
Hong Kong — 1:00 a.m. HKT next day
Seoul, South Korea — 2:00 a.m. KST next day
Tokyo, Japan — 2:00 a.m. JST next day
Adelaide, Australia — 2:30 a.m. ACST next day
Sydney, Australia — 3:00 a.m. AEST next day
Auckland, New Zealand — 5:00 a.m. NZST next day
At WWDC23, Apple will annouce various products like iOS 17, macOS 14, watchOS 10, tvOS, and long-awaited AR/VR mixed reality Reality Pro headset and a 15-inch MacBook Air.
So guys if you would like to watch WWDC 2023 Online for free then head over to YouTube and search for Apple WWDC 2023 live streaming.
This is the best and quickest method to watch the full event of WWDC23 for free on your iOS or Android mobile. You can even watch it on your Smart TV/ Apple TV or non-smart TV with the help of new gen Amazon fire stick or Chrome cast on June 5.
Additionally, You can watch the 2023 WWDC keynote on any Macbook, iPhone, or iPad using Apple's Safari browser or another browser like Google Chrome, Mozilla's FireFox, Microsoft's Edge.
Just keep in mind that iOS devices must be running iOS 10 or later, and Macs need to be running macOS Sierra 10.12 or later to access the stream otherwise you might encounter with WWDC 2023 live streaming not working issue, which will spoil your mood.
So don't forget to update your devices to latest version for the seamless streaming.
Guys still if you are confused where I can watch WWDC 2023 live streaming then just click on the below given links and start watching the event on your mobile device.
If somehow you unable to catch the live streaming of WWDC 2023 keynote, you can always tune in to the prerecorded version.
Apple will post on YouTube after it airs!
So guys that's all for upcoming WWDC event.
You can also share your Feedback on Twitter, Instagram, Facebook using #WWDC23 or #WWDC2023 and express what your really feel about this most awaited event.
A number of people from whole world will join us on June 5.
So its our request bookmark this page and keep visiting iTechypedia.com and don't forget to share the live streaming updates of Apple upcoming event with others on social media platforms.