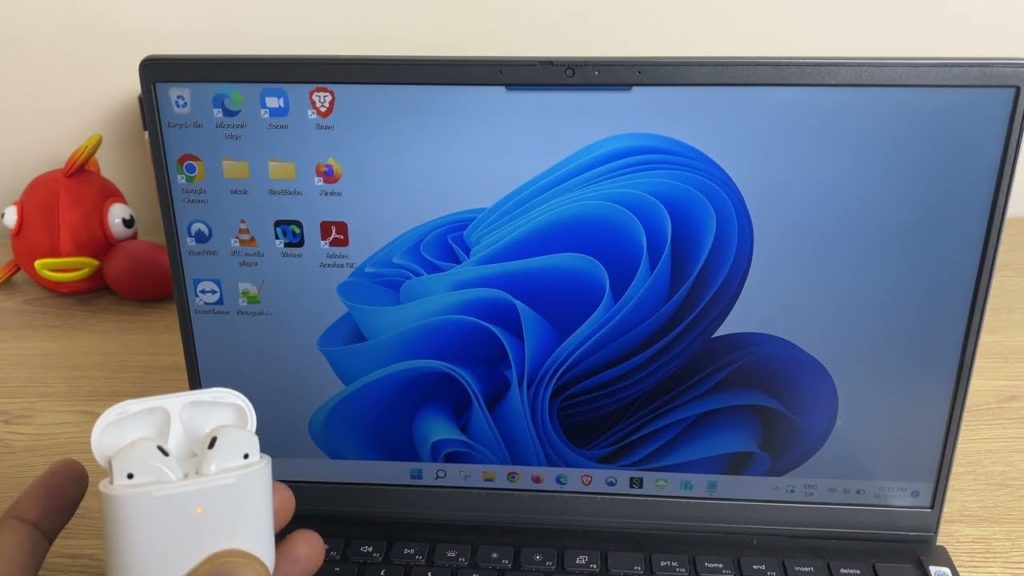 Are you trying to connect your Airpods to a Dell laptop but not sure how? Don't worry! This is a common problem and it's easy to solve. If you are using Dell's windows 10 or windows 11 laptop, then this is a help guide on how to connect Airpods to dell laptop.
In this blog post, we'll walk through the simple steps that will help you get connected in no time at all – whether you're using an older model or one of the newest versions. So if you want to experience seamless audio streaming on your Dell laptop with your AirPods using the Bluetooth feature, then read on!
How to connect Airpods to dell laptop
Step 1: Go to the Settings panel on your Dell laptop and select "Bluetooth."
Step 2: On your AirPods, press and hold the setup button. The LED light should turn white and emit a chime tone.
Step 3: Select "AirPods" or "AirPods Pro" in the list of nearby Bluetooth devices on your Dell laptop.
Step 4: Click "Connect" when prompted on your Dell laptop. The LED should turn amber after you make a successful connection.
Once connected, you can use your AirPods to listen to music, take calls, and more from your Dell laptop. Your device will automatically connect whenever it's in range.
Connecting your Air pods to a Dell laptop is an easy task that adds convenience when listening to music and movies. Not only does it make it easier for you to hear your favorite tunes, but you will also be able to experience crystal clear sound quality.
Plus, if you ever need help setting up your AirPods, there is no need to worry as Dell support has amazing customer service with knowledgeable tech professionals who are always ready to assist. With this tutorial, we hope that you now feel comfortable in connecting your Airpods with your Dell laptop. Whether you're streaming music or watching movies, we wish you a pleasant listening experience!