Luna VPN Download iPhone – [Help Guide]
5 min read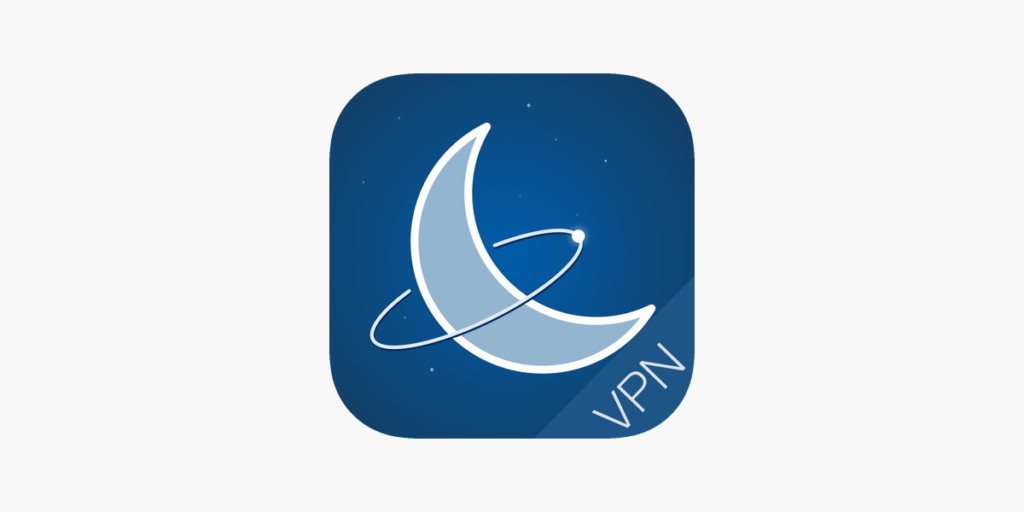 Apple iOS is quite good to keep users' privacy safe and secure but with a VPN you can even make it better. Today our Luna VPN download iPhone help guide will reveal how it is best for the online activities like bank transactions, downloading videos or streaming videos in other countries and more!
In this digital age, online privacy and security have become essential, especially as we use our smartphones for virtually everything. With the increasing number of cyber threats, using a VPN has become necessary. Luna VPN is a popular VPN service that provides users with excellent security, privacy, and anonymity online. Here's everything you need to know about Luna VPN.
What is Luna VPN?
Luna VPN is a virtual private network service that allows users to access the internet securely and anonymously. It hides your IP address, encrypts your internet traffic, and tunnels it through a remote server, making it impossible for anyone to track your online activities.
So if you want to downloading something without exposing your real IP, or would like to stream on your mobile device then it is a great way that makes your life simple and easy.
Many travelers, companies, organizations use it to enhance the privacy and security. Even these days a simple users use to for downloading torrent from the torrent websites!
Benefits of Using Luna VPN
Their most promintent feature of using Luna VPN is their use of a MITM proxy to preform ssl intereception to block ads. this feature will block the ads on hulu/youtube and you can stream the videos without watching ads (isn't it simple)….!
In addition to the MITM proxy, there are other cool features which makes it best and users like it most. Have a look at them below:
Security: It provides robust security features to protect your online activities from hackers, identity thieves, and other cyber threats. Its military-grade encryption keeps your internet traffic safe and secure.
Anonymity: With this, you can browse the web anonymously without revealing your IP address. It also prevents your ISP from tracking your online activities.
Access to geo-restricted content: It allows you to bypass geographical restrictions, giving you access to content that may be restricted in your country.
Privacy: It does not log your online activities, ensuring that your browsing history remains private.
Compatibility: It is compatible with various devices and operating systems, including iOS, Android, Windows, Mac, and Linux.
How to Download Luna VPN on iPhone
Downloading Luna VPN on your iPhone is straightforward. You can get it from the Apple app store in very easy way. Here are the steps to follow:
Open the App Store on your iPhone.
Search for Luna VPN in the search bar.
Click on the Luna VPN icon, and you'll be redirected to the download page.
Click on the "Get" button to download and install the app.
 Now it is ready to use
How to Use Luna VPN on iPhone
Using Luna VPN on your iPhone is easy. Here's how:
Open the Luna VPN app on your iPhone.
Click on the "Connect" button to connect to a Luna VPN server.
Select a server location from the list of available options.
Once connected, you'll see a green shield icon at the top of your screen, indicating that you're now connected to Luna VPN.
What is the Price of Luna VPN?
Luna VPN offers a free version with limited features, and a premium version that comes with advanced features. The premium version costs $9.99 per month or $59.99 per year.
The free version works with limited countries. If you would like to expand the use then you have to buy a paid plan which will unlock a number of features like unlimited download, 80+ services, 99% uptime etc!
Is it Legal to Use Luna VPN on iPhone?
Yes, it is legal to use Luna VPN on your iPhone. However, it is essential to note that using a VPN to access illegal content is illegal.
Recently a person did a research on the Reddit and found that the MITM proxy which is good to block ads on Hulu/YouTube, has a loophole as it can also see the contents of the websites you browse!
Here is an example of bank info that could be seen. He used a free open source program called mitm proxy to get this (similar to the approach of luna vpn).
By the same token they could steal login credentials/moniter other apps in a similar fassion.
Now lets say you don't care about your literal web contents being monitored by a shadey company, another reason not to use them is well their app is pretty bad at blocking ads now.
After being pulled from the app store and google play once the new version removes the mitm capabilites meaning it doens't block hulu or youtube ads anymore (its only good feature).
As per alternatives on ios and android I would strongly consider using nextdns. They do not sell data like luna and don't have a mitm proxy like luna vpn (trusted by chrome and firefox). Adguard is also another good pick though they give you a little less control on the filters/whitlists you can use.
On android you have a few more options from private dns to local blocking (a great video by howtomen):
https://www.youtube.com/watch?v=Iigq1kRnKxQ&t=532s
Finally regarding youtube and hulu. The best way to block youtube ads is by using a modded client.
For ios use uYouPlus sideloaded via altstore or sidestore. Main benefits is in addition to blocking ads uYouPlus allows background video playback, downloading videos offline, and blocking baked in ads via sponsor block.
https://github.com/qnblackcat/uYouPlus
On Android use revanced:
https://github.com/revanced/revanced-manager
As per hulu he made a old thread tutorial on how to block it on android (sorry ios users your out luck here) using firefox or kiwi (fork of chrome):
https://www.reddit.com/r/Adblock/comments/kbjx99/revisiting_hulu_adblock_android/
What are the Best Luna VPN Alternatives?
If you are not happy with Luna VPN , then in market there are several Luna VPN alternatives available, which provide better privacy and security and trusted by a million of users worldwide.
NordVPN
ExpressVPN
Surfshark
HideMyAss
CyberGhost
Conclusion
Luna VPN is an excellent VPN service that provides users with robust security, privacy, and anonymity online. Its ease of use and compatibility with various devices make it an ideal choice for anyone looking for a reliable VPN service.
However, if Luna VPN doesn't meet your needs, there are several alternatives available that offer similar or even better features. You can try them and improve the privacy and security!!
So what else you would like to know more about the Luna VPN Download iPhone? Please let us know in the comments and don't forget to share it with others!!