Why are images not loading in iMessage
2 min read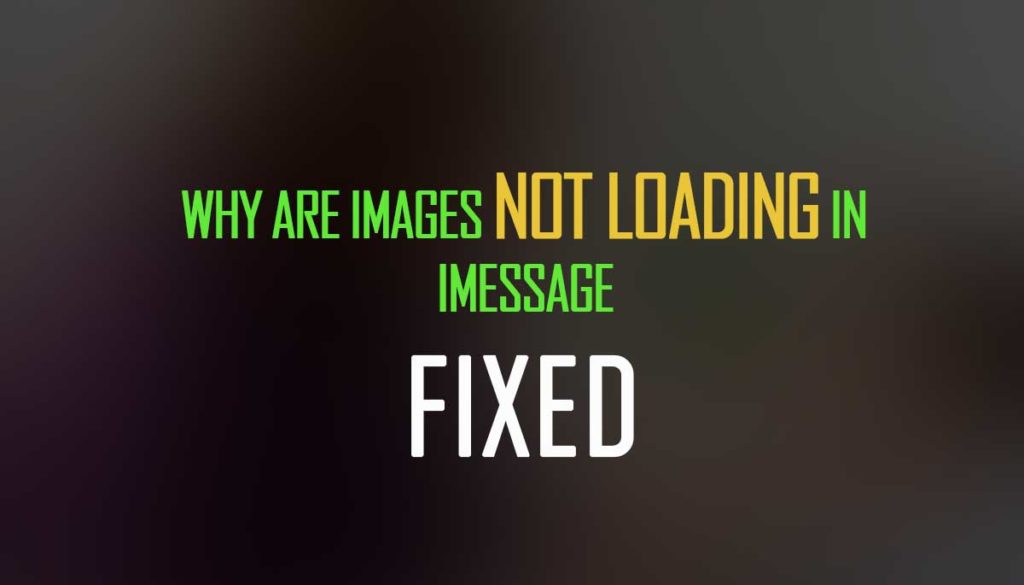 Many people searching for reasons why are images not loading in iMessage having iOS 16. The 5G internet is working but still facing the issue while using the iMessgae app on iPhone 12, iPhone 13 and iPhone 14.
So guys be with us and see how to resolve this problem?
It has been reported by a million of users that while tapping on the attachment on iMessage on latest iPhone devices, we are unable to download the images or videos on mobile.
Even we checked the internet –  the Wi-Fi is working and 5G network is running!
So what's the issue?
Guys we researched  a lot and we found that this issue recently happened due to the Global outage of iMessage service which was faced by a thousand of users worldwide on all devices.
iPhone 14 Pro
iPhone 14 Pro Max
iPhone 14
iPhone 14 Plus
iPhone 13 Pro
iPhone 13 Pro Max
iPhone 13 mini
iPhone 13
iPhone SE (3rd generation)
iPhone 12 Pro
iPhone 12 Pro Max
iPhone 12 mini
iPhone 12
iPhone 11 Pro
iPhone 11 Pro Max
iPhone 11
iPhone SE (2nd generation)
iPhone XS
iPhone XS Max
iPhone XR
iPhone X
iPhone 8
iPhone 8 Plus
Now Apple has resolved this issue and iMessage service is up and running.
So those who were having issues sending and receiving messages through the Apple iMessage service…  now the service is back online and up and running with full capacity.
Try now and you can easily download the attachment like images, videos on iMessage.
But if you still facing the issue?
We recommend update your Apple iPhone to the latest version of iOS like iOS 16 or iOS 17 beta.
And do check the how strong is your network signal –

keep your phone in strong network zone

.
That's all we know about Why are images not loading in iMessage!
If you know any other way to fix then please reveal the trick in the comment section below and don't forget to share it with others!