How to find someone on Snapchat?
5 min read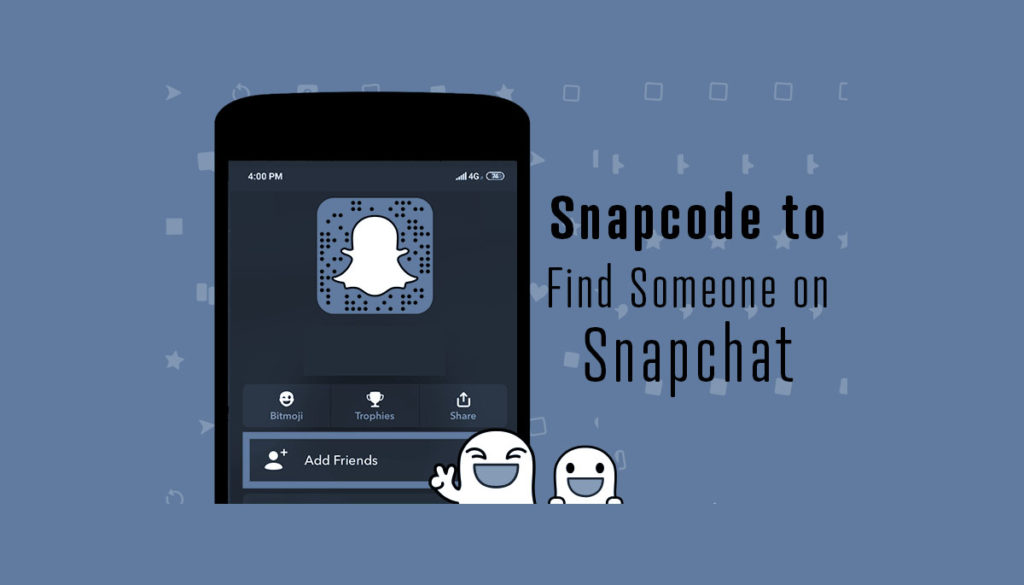 Are you curious to know how to find someone on Snapchat without them knowing? Do you want to learn how to search a person without username or phone number? Well if that's the thing you want to know or you have joined the Snapchat platform recently, then go ahead and get full details on this trick below!
Snapchat is an ultimate and amazing photo sharing app. This app allows you to send favorite clicked images and short videos moments. It helps you to connect with your friends, family members, and celebrities, who are available on this sharing platform.
If you have a good interest in this application and want to experience its awesome features then you can download it from the App Store. It is available to download on Google Play or Apple Store for free.
So now if you have installed it in your device and looking for who is available on it, then checkout how You can find people on snapchat by location, name, phone number etc. We will cover some of the best ways that you can apply to find you dear ones!
How to Find Someone on Snapchat Without Usename or Number?
An interesting thing about this app is that you will enjoy it more if you connect with more people. If you don't have any idea how to grow the list of your friends, then worry not as we will discuss about this too.
Well, it is very easy to find someone on SnapChat if you know the username or phone number.  But what if you don't know your friend username or number? If that's the case then there are a couple of other simple ways that you can try to find someone on Snapchat!
Here we are going to highlight how to find someone on Snapchat app without knowing their username or phone number in the first place. So guys if you have joined the snapchat network then try the following tricks to find friends on Snapchat without knowing their username from an Android or iOS device.
#Method 1: Find People on Snapchat Via Snap Code
Step 1:
To start it, you need a Snapcode from your friends and save that Snapcode in the camera roll of your phone. Some Snapchat users post their Snapcode on YouTube, Instagram and on some other Social media platforms. You can get it from the social media sites or you can message them to send it on the whatsapp.
Step 2:
You need to save the code of the snapchat that you found in your camera roll.
Step 3:
Now open the Snapchat app and select "Add Friends"
Step 4:
Now in your Camera Roll select the Snapcode and add as your friend.
#2 Method: Find Snapchat Friends Nearby
This is the another working trick that you can use to find any person on Snapchat without a username or Snapcode.  So, using this way, anyone can easily find a Snapchat Friend using the "Find Nearby" feature.
This is quite helpful but make sure your friends must have the "Find Nearby" option enabled on the device. If it is enabled then in that case your friend will be appeared in your search. Here are the following nearby steps which you must follow:
Step 1:
Open the Snapchat on your mobile device.
Step 2:
Select the "Quick Add" option.
Step 3:
Now click on it, the will look for your Snapchat friends and later  You can simply add them as per wish.
#Method 3: Find people On Snapchat with Phone Number
A snapchat friend can be searched via the phone number. This work similar to Facebook search. You just have to enter the mobile number in the search and if your friend is using it then you will get it in the list.
You can even try your friend's alternate number. Let's see how you can apply this method to find a friend using a mobile number.
Step 1:
Launch the Snapchat app.
Step 2:
At the top right corner, click on the Add Friends icon.
Step 3:
On the Add Friends page, click the All Contacts button.
Step 4:
Now, All Contacts screen will appear. Just Tap on Continue.
Step 5:
After this All contacts list will appear and you can add Snapchat friends from there.
#Method 4: Find people Using the Yubo App
Step 1
Download the Yubo app by Twelve APP.  It is a french social networking app!
Step 2
Now signup and register yourself with your phone number and country you are living. After that tap on Send confirmation code.
Step 3
Now on the next screen, enter the confirmation code and tap on Continue.
Step 4
Provide the basic details like Name, birthday, gender and tap on the right arrow at the bottom right.
Step 5
After it,  add a profile picture. It is very important to provide your own picture according to community rule. Now tap on the right arrow to proceed further.
Step 6
Once you complete above registration process, the app will start finding for the profiles of people. In a few seconds, you will get users list with name and pic.
Now to make a friend tap on that particular user swipe right and like their photos! However, if you are not interested then swipe left to ignore.
To provide your Snapchat details in the app you have to tap on the profile icon at the bottom right. Under your profile, you need to tap on the Snapchat icon in Social handles in order to mention your Snapchat username.
Step 7
If you find a suitable match then just tap on the text type icon at the bottom left corner and choose the friend you are willing to communicate.
At the top right, select Snapchat icon. This will make you able to visit Snapchat app with their username revealed and an option to add the person as a friend.
In case you want to filter the profiles you want to have in your search list while searching then go to the profile screen in Yellow app and tap on the settings icon present at the top right. Here you will see options to set the user gender, age, and location in Friends Discovery.
Through this app, you will be able to find friends without Username or number. This app is very interesting and easy to use and you won't have to face any security.
Conclusion
So this is how to find someone on snapchat. The above-mentioned methods that we shared are based on the updated survey. You should also try these methods if you want to find people on Snapchat app.
If you have any queries regarding the Snapchat searching, then feel free to share it with us in the comment section and don't forget to share awesome tricks with others!