Apple iOS 16.3.1 Released – Download it to Fix Bugs for free!
2 min read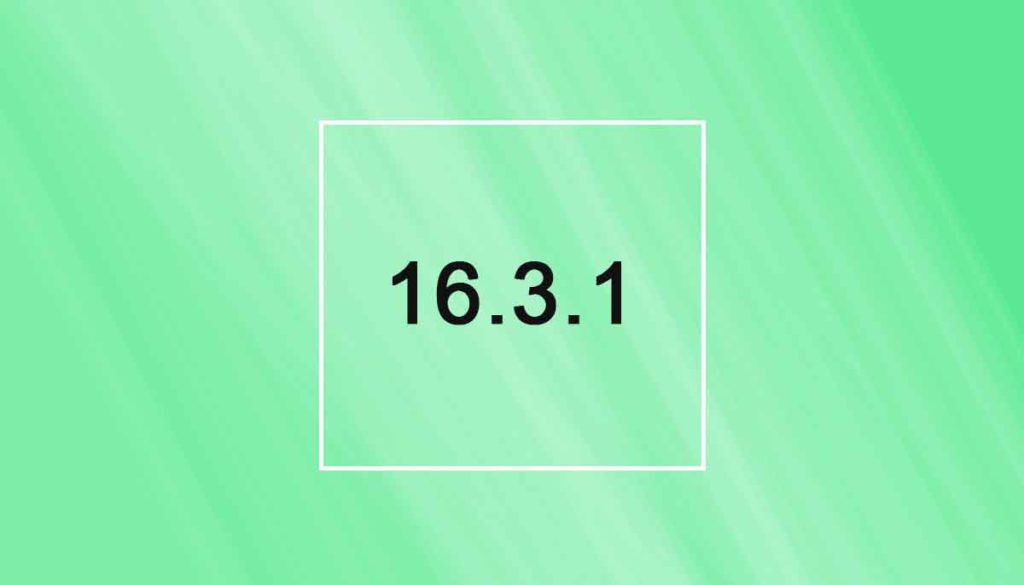 Apple has released the iOS 16.3.1 and it is now available to download on your iPhone or iPad. With this update, Apple claims that you will get better and fast speed + a lot of bugs related to security has been fixed.
It is a relatively small upgrade to its iOS 16 mobile operating system, which was initially made available back in September. A little more than two weeks have passed since the release of iOS 16.3, which was an update that included Security Keys for Apple ID as well as support for the brand-new HomePod.
By navigating to Settings > General > Software Update on compatible iPhones and iPads, users can get the iOS 16.3.1 update wirelessly and install it on their devices.
The release notes for iOS 16.3.1 indicate that the update includes a number of bug fixes, addresses difficulties with iCloud and Siri requests for Find My, and provides more Crash Detection optimizations. In addition, the update adds support for new languages.
Since the release of iOS 16.3, some users have reported experiencing a problem in which they are unable to turn on automatic iCloud backups on their iPhones and iPads. This issue may be addressed by a fix to the iCloud settings, and it is one that some users have been experiencing since the release of iOS 16.3.
Continual problems with Crash Detection that have been reported in amusement parks and ski resorts are probably addressed by the optimizations made to Crash Detection. Specifically at ski resorts, emergency services have been getting several reports of accidents, which drains resources that are needed for true emergencies. Apple has implemented a variety of improvements to its Crash Detection system in the hopes of resolving the issue.
FAQs –
What's new with iOS 16.3 1?
Something not working properly in the previous update like iCloud backup, siri request for find my phone. So these have been fixed and with this update crash detection feature also optimized and few language updated.
Should I update iOS 16.3 1?
Yes you should update it without any issue. With this you phone will optimize and you will get more security updates. The file download size of iOS 16.3.1 is around 334 MB. This may take 10 minutes and you will get an up-to-date bug free security update.
Is iOS 16.3 1 safe?
Yes, it is totally safe to use. You won't find any trouble upon installing it!
Which iPhone will run iOS 16.3.1?
An iPhone 8 and latest models like iPhone X, 11, 12, 13 and 14 are compatible to install this update. Additionally if you own iPhone SE 2nd generation or 3rd generation then you can also download iOS 16.3.1.
Is iOS 16.3.1 worth upgrading?
Yes it is totally worth upgrading because after that a lot of bugs, security loop holes will be fixed. And guys if you had been experiencing iCloud backup issue or Siri find my phone not working then this new update of iOS will ultimately fix it for you.