iPhone 15 pro and pro max will feature single volume button
1 min read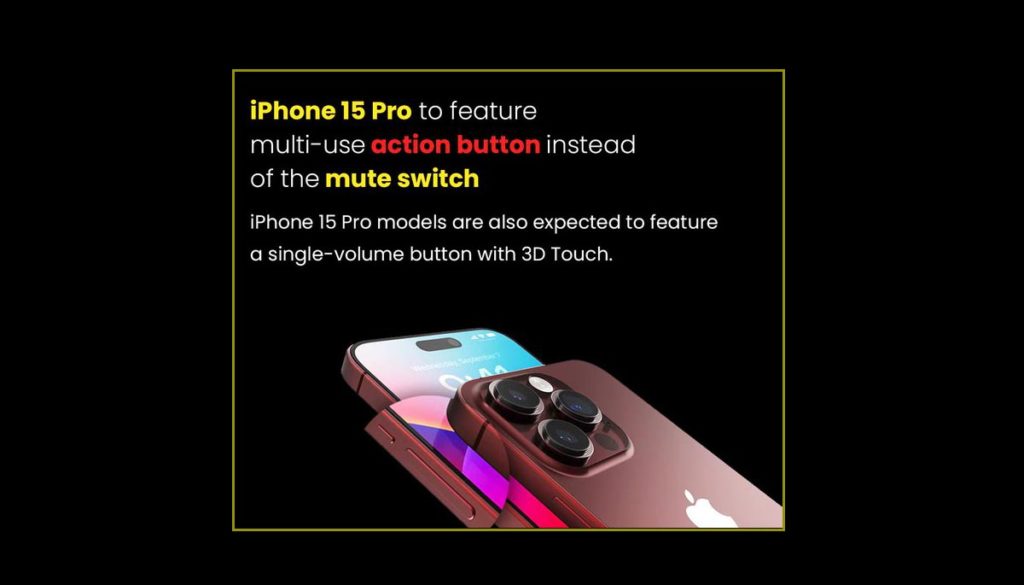 The craze of the iPhone 15 lineup is peaking a lot of heat day by day and now it has been predicted that the new iPhone 15 pro models will have only single volume button which users can use to control the voice.
As in the earlier series of iPhone, there were 2 separate volume buttons for volume up and down. Now in the iPhone 15 pro and pro max only 1 button will be provided with the 3D touch.
This single button would be capable to control a number of features including the volume of the device. With the taping, now the iPhone 15 pro models volume can be increased and same you can do to lower the volume.
Additionally, it has been also speculated that the Apple will ditch its iconic "mute switch" and the same can be handled with the single volume button!
Despite months of rumors and leaks, Apple hasn't released any official information about the iPhone 15 Pro or its capabilities. In addition to the multipurpose action button, the device is anticipated to feature a revamped camera system, longer battery life, and faster processing speeds.