iPhone Colors: Buyer's guide for choosing your next iPhone ❤️
9 min read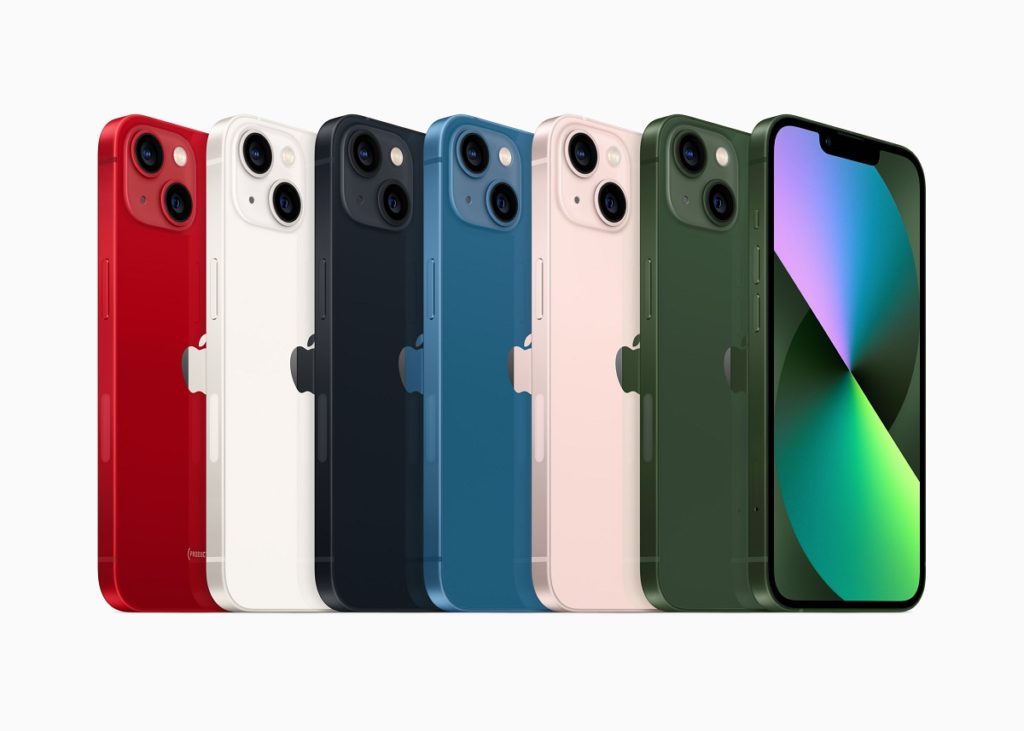 Finally you have made up your mind to buy a brand new iPhone but still now you are confused which color option would be the best for you?
So far Apple has launched a number of a color options in the iPhone series, buyers are confused which one they should be consider while buying and which one would be the best suit to their personality!
As the color option in the iPhone is wide so the confusion is primary thing among the users and that stop them from buying the latest iPhone from the store!
It has been seen many times, you have decided that you are going to buy an iPhone having 128 GB or 256 GB storage but when you visit the store, you find yourself in a very tough situation because here it is not clear which color you need to pick.
To get rid of this situation here you call your friends or family members which color of the iPhone I should pick? and this is seriously very difficult to decide because each and everyone provide their own suggestions which will ultimately delay your iPhone buying process.
So guys to help you now I have come up with a comprehensive guide which you can read and check out to find out to the best iPhone color options as per your lifestyle!
In this buyer's guide, I have explained everything in detail so you don't have to look further on any other website or for the expert suggestion. Just read all the facts regarding iPhone colors below and pick the best one as per you choice or lifestyle in few minutes!
iPhone Colors – All Options That are Available in The Market
Before to continue, which iPhone color option will you choose? First let's have a look at how many iPhone colors options available for you in the market.

Well, there are a number of color options available in the iPhone for you and as per the models and series the color range is differ in each and every series!
When Apple firstly launched the iPhone, there was only the two standard colors…
#1. one was the Black and
#2. second was the White (from 2008 launched in Apple iPhone 3G).
It was the time, when nobody take care of which color you are going to buy.  So whatever the option available on the store, they just pick it from the store.
But now at the present the trend has been changed!!
Everyone take care about which iPhone color you are holding in your hand because it is the first thing that every one notice.
Nobody would like to know what iPhone variant you have picked. Either it is it a 64GB storage or 128 GB or 256 GB the first thing your friends will notice is the color.
If it doesn't suit to your personality, they will just say why you picked this color? Didn't you get the other color options on the store?
Well that thing hearts a bit and you find yourself in a very confusion situation what I have done wrong?
At present you will get more than two color options in the market.  You will get around 7 color options in the iPhone and these are:
Black / Midnight Black / Graphite
White / Moon Light / Starlight / Silver
Red
Blue / Sierra Blue
Rose gold / Pink / Gold
Green / Alpine Green
Purple
These are the basic standard color names that Apple launch in each and every series of their phones.  The name of the color might be to different like black sometimes they called midnight, or white they sometime call silver or moonlight.  The same it goes with the Purple or blue  or rose gold options.
But the cover story is that these are the standard colors which you can consider while buying new iPhone!
In addition to that, a yellow color iPhone also was launched by the Apple but it was only available in the iPhone 11.  We didn't find this color option in any other iPhone series.
So guys we will continue with only these 7 iPhone color options and guide you how you can decide which one is the right color for you.
Which iPhone color option will you pick?
For now I have already let you know about all color options of the iPhone which is available in the market.
Now it's the time to think about what color of the iPhone would be best?
Before to provide the suggestions, I would like to highlight that if you are from those who don't take care about which color you pick then you can skip the below given recommendation list and just buy any random color of the iPhone from the store.
But if you are serious about the color combination and would like to know what color would be the best for your personality then just continue with the below given suggestions and get all answers in just few minutes!
iPhone Black / Graphite

The black color is a standard/universal color that you will get nearly in all series of smartphones launched by the Apple.  Sometimes this color has been named as midnight black, gun metal black,  graphite  etc depends on what variant your are looking for.
Why I should buy the black color?
It is a Universal color option that fits in every day life style. It gives a sleek and sophisticated look. Being a student, businessman, traveler, teacher, or whoever  you  are you can consider it as it fits in every theme and it seriously looks great!
Because this is a common color in every series of iPhone, you can easily find the accessories such as complementary products, cases and covers.
Regarding the iPhone graphite, it is available in the iPhone 12 pro and pro max and you can also get this color in the iPhone 13 pro and pro max.
iPhone White / Silver

Like the black color, the white one is also the standard one that you can that you can get nearly in all series of smartphone that launched by the Apple.
This color option gives a sign of peace. It gives a feel of clean and modern look. So it will be the best for those who are a traveler,  spiritual or a strong believer, and always work for the peace.
If you live in the peaceful places or you travel in places like hilly areas, at beaches, or visits spiritual places a lot on the regular basis then the white option would be the best pick for you!!
The white you will get nearly in all base model of iPhones, but if you looking to by the silver option then you will get only in the iPhone 14 pro and iPhone 14 pro max.
iPhone Rose gold or iPhone Pink

After the black and white options, the Rose gold iPhone was launched by the apple and you won't believe this is the best selling iPhone color and everybody liked it.
When people got bored with the 2 color options, this color was a rescue and it purchased buy a million of users worldwide.
This color combination is also available nearly all iPhone series handsets and quite famous among the girls.
So if you would like to gift an iPhone to someone special and you are confused about which color would be the best then you can definitely consider Rose gold / Pink without any doubt.
Trust me, nobody will say no to this color and if the gift is for the girl then definitely this should be your first choice!
iPhone Red (Product Red)
This color variant of the iPhone mostly sold as the label iPhone product red. This is quite unique color, looks bold and punchy. Among the other color options, you can feel its uniqueness when you hold it in your hand.
It is a special product that is designed by the Apple for those who love to donate. This sharp color stands out in every possible way no matter what lighting you are in!
So guys if you would like to help someone with your money and you don't know how to help then by purchasing Apple's iPhone red product you can help and contribute in donation.
Apple gives this donation amount to HIV/AIDS treatment program and they recently also celebrated the 15 years of fighting with (RED).
However how much share they donate, it has not been  disclosed by the Apple. But guys that's how you can help others and this is the motive behind the iPhone Red.
iPhone Green / Alpine Green

The green iPhone it is a new color that was launched by Apple in the iPhone 11 but it didn't work and the team worked again and later Apple launched the Alpine green iPhone variant in the iPhone 13.
This color looks very attractive and many people shown their interest in this. This color gives a feel of refreshment and when you hold it in your hand then you can find yourself fresh and energetic.
Though this color option is limited but it is still in demand and it is the first choice among many males. As the girls prefer, iPhone pink, boys prefer the iPhone green to show off the personality and stand out from the crowd!
As this color is limited, every person shows their interest in it. And you know what guys, after using for 1 year you can simply sell this variant at great price to someone who looking for it!
iPhone Blue
As per the latest trend and lifestyle, the Apple has also launched the Blue options for the fans. So being a ocean lover, if you are looking something special form the brand like Apple then the iPhone blue would be first choice that you can consider while buying.
If you tired of using the typical black or white then the blue color is a nice change and I'm sure you will receive a lot of compliments from friends and family members.
This is a most demanding color among those who would like to represent the truth, mercy, and love!
iPhone Purple
Those who looking for more vibrant options, Apple offered the iPhone in the Purple. Being a college student or if you think you are creative or if you would like to impress someone with luxury or want to show the power then you should look of this product.
In the latest series of iPhones, you can easily find this color.  It is eye-catching color, gives the phone a modern, trendy and vibrant look, making it a superior choice for those who want their phone to stand out from the crowd.
If you work in the creative field then this color option is best and you should definitely consider it while buying it from the Apple store.
FAQs:
Q: Which iPhone color is the most popular?
A: The most popular iPhone color is subjective and varies by region and personal preference. However, the classic colors of Silver, Gold, and Space Gray are typically the most popular and widely used.
If you believe in the trends they you can consider the new iPhone colors like Green, Purple, Blue. In the iPhone pro and pro max these colors are know as Alpine green, Sierra Blue and Deep purple.
Q: Are the iPhone colors different for different models?
A: Yes, the colors that has been offered for the iPhone can vary depending on the model. Some colors are only available for specific models, while others are available across multiple models like the alpine green is available in the iPhone 13 pro and pro max.
Q: Are the iPhone colors durable?
A: Yes, the iPhone colors are durable and long-lasting. The high-quality materials used by Apple ensure that the color won't fade or wear off over time, even with regular use. So you can use it in every condition like rainy days, hot summers, cold winters!
Conclusion
The iPhone color palette is diverse and offers something for everyone, whether you're looking for a classic look, a bold statement, or something unique and personalized.
From Silver, Gold, and Space Gray to vibrant reds, electric blues, and deep purples, there's an iPhone color for every style and preference.
So why settle for a boring phone when you can make a statement with a colorful iPhone?
That's all about the iPhone Colors!
What's your thought on this? Which color option is your favorite and why? Please let us know about your selection criteria in the comments and don't forget to share the color selection guide while buying a new iPhone with others on social media platforms.