10 Fast X features of iPhone 15 pro, pro max, and ultra
5 min read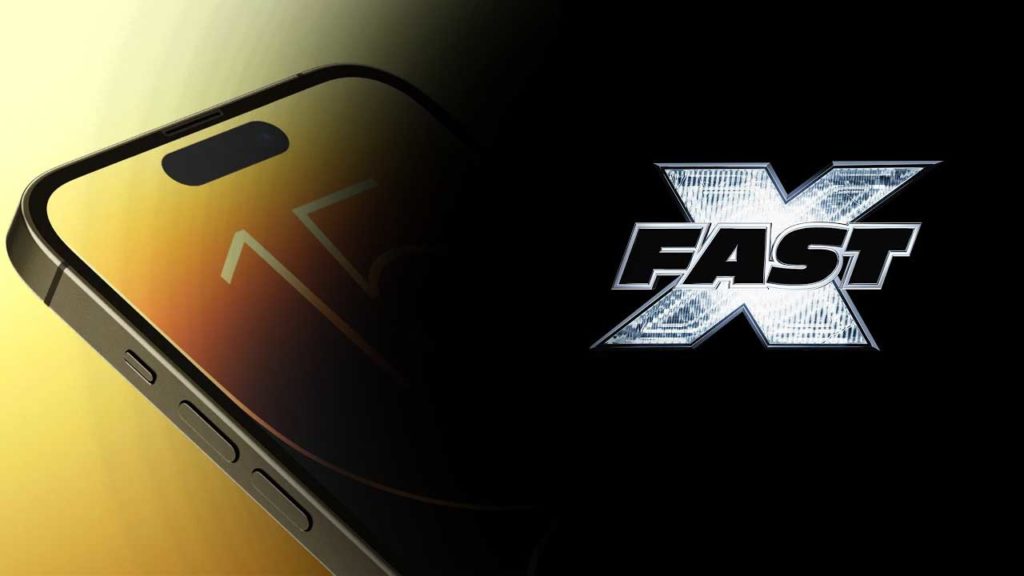 Apple is all set to lunch new iPhone series in the month of September 2023 and in the upcoming iPhone 15 Pro, iPhone 15 Pro Max and iPhone 15 Ultra, Apple will bring the latest features that are not only newer but also faster than the predecessor iPhones models.
As we know guys, each and every year Apple consistently pushed the boundaries of innovation, and the iPhone 15 Premium models like pro, pro max and ultra is no exception. With cutting-edge technology, these flagship devices from Apple offer an unparalleled user experience.
In this tech article, we will explore the super fast 10 features of the iPhone 15 that will be provided only in the iPhone 15 Pro, Pro Max and iPhone 15 Ultra.
So are you ready to know what you will get in the flagship models of iPhone 15? Have a look at the leaked fast X features of iPhone 15 (for Pro, Pro Max and Ultra) below and don't forget to share it with others!
#1. Fast Charging
As per the https://www.gizchina.com, Apple is going to offer faster charging on the iPhone 15 than its predecessors by abandoning the Lightning connector in favor of the USB-C port.
This is excellent news for iPhone owners who have awaited faster charging rates.
Apple plans to offer quicker charging on the iPhone 15 according to a number of rumours. The iPhone 14/14 Plus do not exceed 20 W, whereas the iPhone 14 Pro/14 Pro Max can reach 27 W, requiring approximately 30 minutes to recover 50% of the battery.
#2. Ultra Fast and Enhanced Camera System
The iPhone 15 Pro Max will feature an upgraded camera system that takes mobile photography to new heights. With a triple-lens setup (comprising a wide, ultra-wide, and telephoto /periscope lens) and LiDAR technology, Apple users can easily capture stunning photos and videos with exceptional clarity and detail, even in the low-light conditions.
Those who love to create videos they can also use the cinematic feature of iPhone camera and record high quality videos in 4K @60 fps with clear sound quality.
And guys the cool point is that, the new iPhone 15 pro max will have a periscope lens which will capture crisp and clear images. So this time, if you will zoom to click an object from a distance then you will get a clear / non-pixelated photo.
#3. Fast Bionic Chip
This time the pro and ultra models of iPhone 15 will have the latest 3nm A17 Bionic chip, which delivers unmatched processing power.
As it is only a 3nm chip (manufactured by TSMC),  you can expect up to 35% better efficiency in terms of power consumption. With a 6-core CPU and a 4-core GPU, this chip enhances performance across the board, making multitasking and resource-intensive tasks seamless.
#4. Fast Connectivity
The iPhone 15 Pro, Pro Max and iPhone 15 Ultra will support lightning-fast 5G connectivity, allowing users to experience blazing speeds when browsing the web, streaming content, or downloading large files. This future-proof feature ensures a smooth and lag-free online experience.
Additionally, you will also get the benefit of Wi-Fi 6E which is the latest version of Wi-Fi technology and promises faster downloading and uploading speeds and improved latency.
#5. Fast and Better Refreshed Rate Display
Equipped with a ProMotion display, the iPhone 15 Pro models will offer a silky-smooth visual experience having display size of 6.1 inch for iPhone 15 pro an 6.7 inch for iPhone 15 pro max.
The 120Hz refresh rate ensures buttery-smooth scrolling and improved responsiveness, making every interaction with the device feel incredibly fluid. Using the iOS settings you can change the refresh rate to 60Hz in just few taps!
#6. Fast iOS 17
When the new series of iPhone will launch by Apple in September 2023, all models will preloaded with the iOS 17. The latest iOS 17 introduces a range of new features, including enhanced privacy controls, redesigned notifications, improved FaceTime capabilities, and more. This seamless integration of hardware and software ensures a smooth and intuitive user experience.
#7. Fast and Advanced Face ID
Recently in the iOS 16 updates like iOS 16.4, Apple's Face ID technology has been further improved. Now it is offering faster and more secure facial recognition.
The advanced TrueDepth camera system accurately maps the user's face, ensuring quick and reliable authentication for unlocking the device and authorizing secure transactions.
#8. Fast Storage Options for Read/Write
Storage capacity is a crucial factor for many smartphone users, and the iPhone Pro models offer increased storage options to cater to diverse needs.
With options ranging from 128GB to a staggering 2TB, users can store their photos, videos, apps, and files without constraints.
As the storage size is big, so Apple works best to provide faster storage option which works best and you don't feel any lag while accessing the stored data.
#9. Fast Next Gen RAM
According to a new report from Taiwanese research firm TrendForce, there could be improvements to both RAM amounts and speeds across the iPhone 15 series.
If the rumors are right then these models could be upgraded to faster LPDDR5 RAM, which will improve the mult-tasking and you can play heavy games very smoothly for long time without any lag or heat issues.
#10. Premium Buttonless Design will Make it Fast
Apple has always been known for its attention to detail in design, and the iPhone 15 Pro Max and iPhone 15 Ultra is no exception.
With its premium materials, sleek aesthetics, and robust build quality, this device exudes sophistication. The Ceramic Shield front cover and durable stainless steel frame provide added protection against drops and accidents.
As the rumors are there, this time the pro models won't have volume button. This will make the operations little bit faster and you can control the volume very gently in just few taps.
Additionally, in the iPhone 15 design the lighting port has been replaced with USB type-C port which help to charge the iPhone faster than other pro models!!
So guys that's all about some of the fast 10 features of iPhone 15 pro, pro max and ultra!
Once it will be launched by Apple in September 2023, a detail review will be done and then we will find out how fast are the pro models of iPhone 15. Till then, keep visiting itechypedia.com and don't forget to share it with others on social media groups.