Apple future AirPods case will feature a touchscreen display
2 min read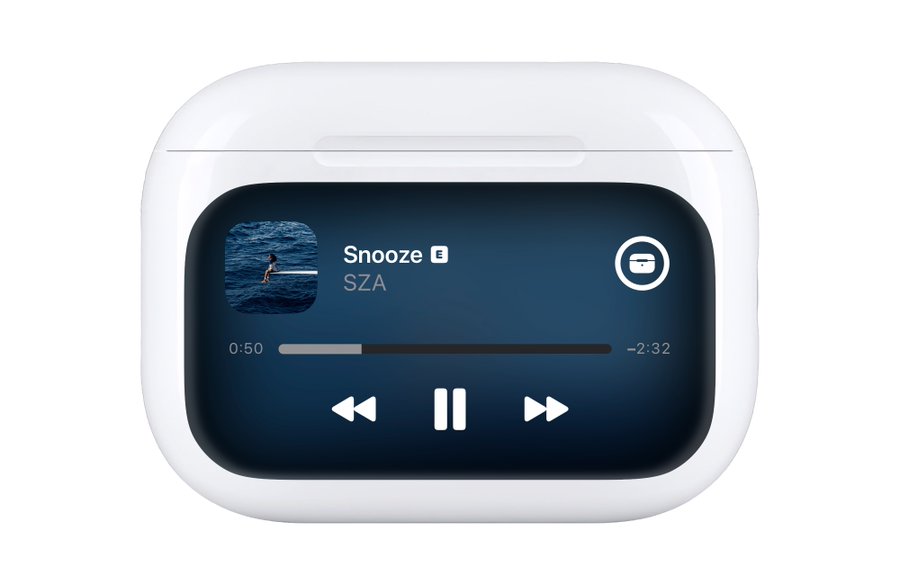 Apple is doing very well to improve the Airpod case quality and design. As per the latest news, it has been revealed that Apple got the patent rights for Airpods case that will feature a touchscreen display.
The patent for an interactive touchscreen display in the Airpods case was filed by the Apple in September 2021.
And now In April 2023, Apple has been granted a patent for a future AirPods case with a touchscreen display.
According to the patent, "the utility of a headphone case can be enhanced, and user control over a user's wireless headphones can be improved, by configuring a headphone case with an interactive user interface to enable user control of operations associated with the wireless headphones."
Touchscreen Display AirPods case
As per the leaks and rumors, the casing would feature an extra processors and  a dedicated memory modules, enabling it to execute specialized instructions often associated with cellphones, PCs, and other networked devices.
This concept has already done by JBL with tour pro 2 and many people praised the effort!
So now the users can use this small pocket friendly Airpods case to control the music without using the phone. They can even see what's the current track and how much time is left for the next track!!
You can get a brief idea on how the touchscreen Apple will work on patentlyapple.com and also check the full-functionality and feature!
For more information like what's going on in the Apple's world – latest iOS updates, iPhone / iPad launch, MacBook offers. Keep visiting the itechypedia.com and don't forget to share this exclusive updates with others on social media websites!