iPhone 15 leaks and rumors with latest updates
4 min read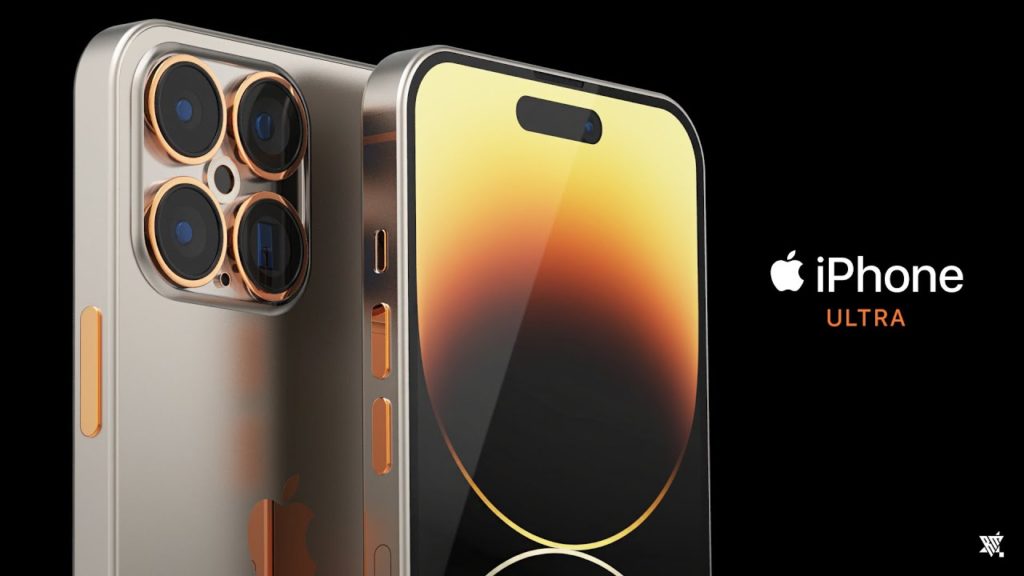 Apple is trying their best to make iPhone 15 bigger, better and smarter. This time company won't only work on the design but also offer the power packed hardware which will beat the heat of all latest Android smartphones like OnePlus 11, galaxy s23 etc.
So what's new in the Apple basket? What apple is going to provide to users in the upcoming iPhone 15? Let's dig in to this and explore everything in detail!
iPhone 15 leaks – What we can expect from Apple?
Display
As per the latest leaked updates it seems the upcoming iPhone display would be brighter and will support 2500 nits of brightness. This time Apple is going to use Samsung panel which will make the viewing experience better and bolder.
ShrimpApplePro who closely follow the updates regarding the Apple products revealed that the new iPhone display would be stunning and probably the higher brightness feature appear in the iPhone 15 pro Max and iPhone 15 ultra.
This time we can expect the Dynamic island feature in all models of iPhone 15 and it will be more adaptive to work well with iOS 17.
A17 Bionic CPU/Processor
Under the hood the next generation of iPhone will have the world fastest processor A17 bionic chip which would be capable to run medium to heavy applications easily. Those who looking for gaming iPhone, they can consider it and enjoy the games like pub g, call of duty etc.
Sound Quality
With an improved sound quality you can enjoy every beat of the music and love to watch the live streaming of movies TV shows and sports like soccer cricket etc.
As compared to the iPhone 14, the iPhone 15 sound quality would be bit louder which help you to answer calls with 100% accuracy and additional the noise cancellation feature will offer more superior and clear audio while you are in the busy area.
Camera
Furthermore the latest leaks of iPhone 15 reveals that there would some bigger upgrade in the non pro iPhone 15 models. This time seems the base model might feature 16 MP camera lense at the back while other models like pro and pro Max will come up with 48 MP lense.
In addition to that some experts have speculated that iPhone 15 ultra will have 4 cameras and might be the reason the camera area will get a little bump over last year launched iPhone 14 pro and pro Max.
Roland Moore-Colyer of Tom's guide has provided a full details on this and leaked that the iPhone 15 camera is the biggest highlight. With the new launch, Apple will bring a lot of upgrades in  the upcoming series. Here's some rumors about the iPhone 15 camera:
Improvised camera lens for iPhone 15
Upto 10x zoom
Night photography will be improved
8k video record with 60fps
Cinematic mode will be upgraded
Action mode will capture more sharp details
Color and light balance will be touched up
Under water shots will now look more natural
More control over handling exposure
Storage
There would be 4 storage variant in the iPhone 15 series – 128GB, 256GB, 512GB, and 1TB. The base model will be offered in only storage options like 128GB and 256GB. While other 2 will be offered in iPhone 15 pro, iPhone 15 pro max and iPhone 15 Ultra.
Battery
The correct figure regarding the battery of iPhone 15 not yet revealed but it would be somewhere around the 3400mAh. This would be quite enough to juice up the phone for 1 full day.
As the Apple is offering new A17 bionic chip which is 3nm processor, you can expect longer battery life, better than the iPhone 14.
Connectivity Features
For the connectivity the phone will come up with latest and fastest Wi-fi which you can turn on to use the internet in indoor areas. You will get Bluetooth to connect Apple Airpods and HomePod mini . The phone will also be compatible to connect other brand earbuds.
This would be first time when iPhone 15 will come up with USB Type-C charging cable. Not sure about the Adopter, but the box will contain a type-c to type-c cable and will be sold globally including the USA, UK, Canada, Australia, UAE, NewZealand, India, Indonesia.
As some countries mandatory like Brazil that you have to provide the charging adopter with iPhone. So let's see will Apple obey the rules? or will again launch the new iPhone without charging adapter?
Colors
Selection of color is quite confusing. But from the past history, it can be predicted that there would be 7 color options. The base theme would be pretty same however the final tone of the iPhone color might be little bit different as per the type and model.
The iPhone 15 might come in the following color options:
Black / Graphite / Gunmetal Black
White / Moonlight / Silver
Green / Alpine Green
Pink / Rose Gold
Red / Product Red
Purple
Blue / Sky Blue / Sierra Blue
Price
There is no official words on the iPhone 15 prices. But it seems the latest iPhone having 128GB internal storage will start from $899. If you have old phone to trade then you can get up to 40% off on its purchase. Here's expected prices (not yet announced):
iPhone 15 – 128GB ($899), 256GB($999)
Pro – 128GB ($999), 256GB($1099), 512GB($1199)
Pro Max – 128GB ($1199), 256GB($1299), 512GB($1399) and 1TB($1499)
iPhone 15 Ultra – 256GB($1599), 512GB($1699) and 1TB($1799)
Since the sales of the iPhone 14 Plus were very poor (below expectation), this time Apple decided to discontinue the Plus model in the upcoming series. Hence there will be no iPhone 15 Plus and Apple filling its spot with Ultra model!
That's all about the upcoming iPhone!
The iPhone 15 release date yet not confirmed, but it will be announced soon in the month of September 2023.  Customers can start the pre-booking of iPhone 15 from the 1 week of October and its delivery will begin from 21 October 2023.
For more exclusive updates related to Apple, keep visiting itechypedia.com and don't forget to share iPhone leaks.