iPhone weather widget is not working? Here's how to fix!
2 min read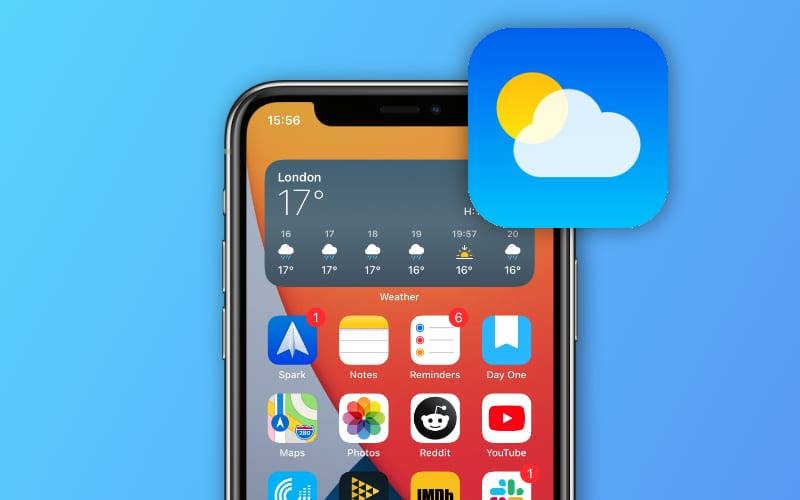 If you're experiencing an issue with your iPhone weather widget not working, there are a few methods you can try to troubleshoot the problem. Here are 7 solutions that may help fix your iPhone's weather widget and you can let others know about it too.
This issue mainly happens due to the iOS update. If you have recently updated your iPad or iPhone to iOS 16 then you might face some issues after the update. Though Apple fix a lot of bugs by releasing the new updates like iOS 16.2, iOS 16.4, or iOS 17 but still users face a lot issue!
Here's 7 solutions that will let know how to fix iPhone weather widget issue
1. Check Location Services Settings: Make sure that location services is enabled on your device and all apps that need it for running the widgets, like Weather, are allowed to access those services.
2. Restart Your Device: Force restarting your device can resolve any minor glitches or software bugs preventing the weather widget from working properly.
3. Reset Network Settings: Resetting network settings can also help resolve any issues related to Wi-Fi and cellular data connections on your device.
4. Check Your Data Connection: Make sure that your device is connected to a reliable Wi-Fi or cellular data connection as the widget needs an active data connection to provide you with up-to-date results.
5. Update iOS Version: If you're running an older version of iOS, consider updating to the latest version available for your device model, as it may fix any bugs related to the weather widget.
6. Uninstall and Reinstall Weather App: You can try deleting and reinstalling the app from the App Store in case there are any corrupted files preventing it from working properly.
7. Reset All Settings: This won't delete any of your personal information but will reset all settings on your device back to factory settings, which may fix any software issues causing the widget to malfunction.
If none of these solutions works for you, it's possible that the weather widget is malfunctioning due to a hardware problem and will require repairs or servicing by Apple. You can bring your device to the nearest Apple service center for further assistance.
Keep in mind that if you're still having issues with your iPhone weather widget not working, it may be time to contact Apple Support or visit an authorized service provider. They should be able to help diagnose and resolve any problems related to your device's weather widget.