How to Pre Order iPhone 15
4 min read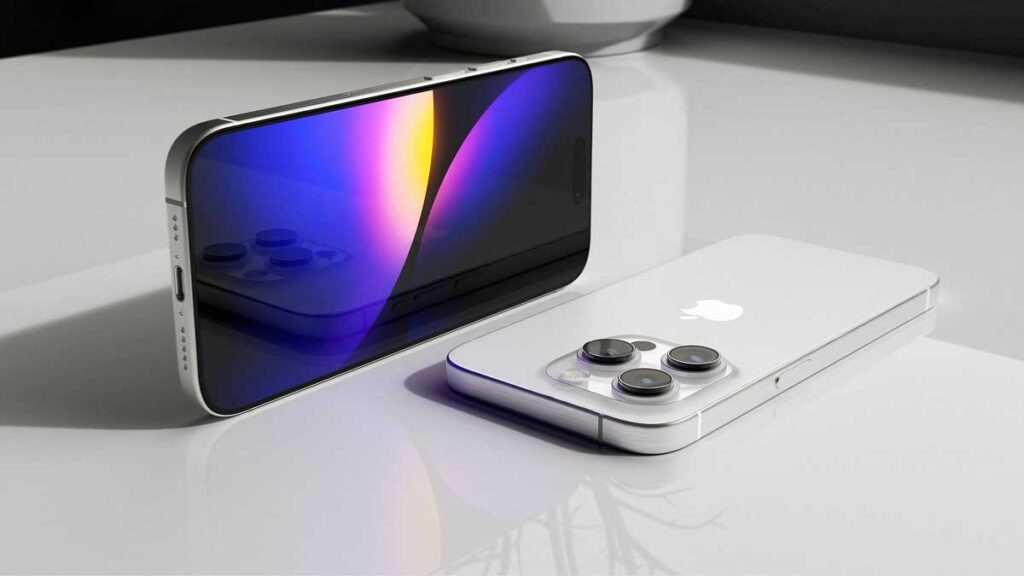 Are you counting down the days until the next big release from Apple? You're in luck! The long-awaited iPhone 15 will be now available and you can pre order 1 unit online or via the apple store.
As a tech enthusiast, this sleek new device promises exciting features that will be sure to have your head spinning. With its A 17 powerful processor (in pro and ultra model), dynamic island feature, and superior design, the potential of new iPhone is practically limitless – perfect for staying connected on all fronts.
So don't wait any longer – make a statement with the newest technology by pre ordering your very own iPhone 15 today and post your experienced with others.
Pre order iPhone 15 Now
The process to pre order an iPhone is quite simple. If you would like to buy an iPhone then nothing is better than Apple official retail store. Either you can visit the store in your local area or you can book an iPhone online via the apple.com.
Now in few day the latest series of iPhone i.e. iPhone 15 will be released. And guys if you would like to buy then you can pre-order 1 unit from the Apple store.
iPhone 15 will be launched on 12 September 2023.
iPhone 15 pre order booking will being on 15 September 2023.
Below we have explained how to pre order iPhone 15. So if you would like to experience the new features like dynamic island to read quick notifications, 48 MP camera setup to capture superior images, and latest iOS 17 to handle tasks then check this guide now:
#1.  Offline Mode: Via Apple Retail Store
Once the iPhone 15 goes live, later after 2 days or 1 week you can pre order iPhone 15 from the Apple retail store. So to buy 1 unit of the latest series of iPhone you have to visit the Apple retail store in your local city or the nearest city. Here's what you need to do:
Go to the nearest Apple retail store like people who lives in Charlotte, USA they can visit Apple Southpark as the Apple Store in Northlake Mall is no longer available.
Here you can met with a store person and tell him I would like to Pre Order iPhone 15.
Now you can tell him about what model you would like to buy as iPhone 15 comes in: standard iPhone 15, iPhone 15 Plus, iPhone 15 Pro and iPhone 15 Pro Max aka iPhone 15 Ultra.
Once you sure about the model, now you can choose a storage variant like 128GB, 256GB, 512GB, 1TB and 2TB.
After selecting storage variant, its time to pick for a color.
Now finally, you can select the carrier like AT&T, Verizon, and T-Mobile.
Upon finalizing everything like Name, Delivery Address, Phone, Email, Zip Code etc you can pay the final price of iPhone 15 using debit / credit card, cash or Apple Pay. If you have opt for EMI then you can also complete that formalities on the counter.
So that's all, you will get your new iPhone on your delivery address or you can pick it from store!!
#2.  Online Mode: Via Apple.com eStore

As some Apple stores are far away, so in that case you can take the help of apple.com online estores services.
You can click on the pre order iPhone 15 link and here you can follow the instructions to book your iPhone 15 and once done, the device will be shipped at your shipping address. Here's how to pre order iPhone 15 online via apple.com estore in your country:
Visit Apple.com website on your PC or Mobile
Now click on the pre order link of iPhone 15.
Select a model like iPhone 15 / iPhone 15 Plus or iPhone 15 Pro / iPhone 15 Ultra.
Choose your favorite color like Dark Red, Rose Gold, Black, or White etc.
Now choose storage space like 128GB, 256GB, 512GB, 1TB, or 2TB.
Apple for Trade-in or No Trade-in:

Trade in: If you own an old phone then you can exchange it and get up to 50% off.
No Trade in: Means you would like to buy a new iPhone without exchanging old phone.

After that you can proceed for the payment option #1. Direct Buy or #2. Finance.
Upon choose a payment option, it's time to select a carrier provider like AT&T, Verizon etc.
Optional: Add Apple care+
So now add product in the bag and proceed for checkout.
Login with Email or Phone number. If already member then login with Apple ID.
Fill the Details like Name, Email, Address, Phone and Zip.
Upon adding details, its time to pay the final amount of iPhone 15.
Now complete transaction with Debit card / Credit Card, Cash, Apple Pay etc.
That's all – pre order of iPhone 15 is placed and it will be delivered in 2 to 7 days.
That's a simple and easy way to order iPhone 15.
Pre-ordering is a great way to guarantee that you get an iPhone 15 as soon as it comes out and is perfect for those who like to stay up-to-date with the latest technology. Don't miss out on the sale opportunity to get your hands on the latest iPhone and pre-order yours today!