iPhone 15 Ultra – Specifications, Features, Price and Colors
9 min read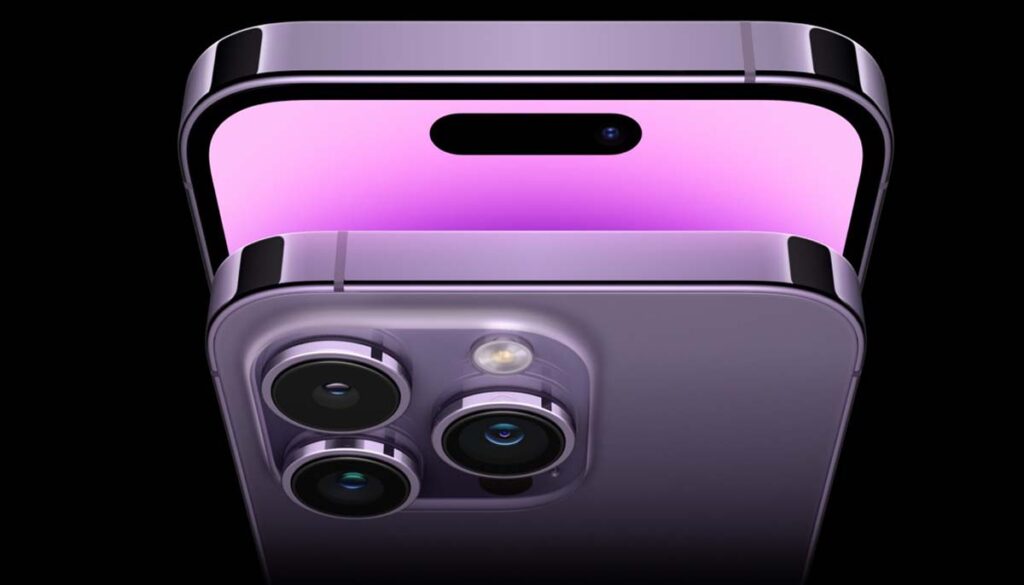 iPhone 15 ultra is  new model earlier knows as iPhone 15 pro max will be launched soon along with iPhone standard 15, 15 plus and 15 pro models.
As this is a special premium model, it will be packed world's best camera having periscope lens, world's fastest A17 bionic chip, USB Type-C port, longer battery life than regular models and latest iOS 17 which is compatible to handle the VisionPro headset .
So those who were predicting that the Apple will launch 5 models of iPhone 15, they all were wrong and the latest update shared by Andrew O'Hara on twitter confirms that Apple will launch only 4 models named as iPhone 15, iPhone 15 plus and pro and iPhone 15 ultra.
Hartley Charlton of macrumors.com reveals that  Andrew O'Hara  of appleinsider.com claims that iPhone 15 pro max might be rebrand as iPhone 15 ultra and seems the fans of iPhone will now experience a new kind of tech with latest and updated hardware!
Hartley Charlton even confirms that O'Hara does not have much of a track record for Apple rumors, but he did share an accurate renders of the 2nd gen AirPods Pro before they launched last year. So we can't ignore his rumors of iPhone 15 Ultra!
If the leaked information is right then we iPhone 15 ultra released date also makes a point and we all can see the first look of this newly launched phone on September 12, 2023.
iPhone 15 Ultra Specs
As this is the premium flagship phone from Apple, so the users will get top-notch features and high quality hardware in the new iPhone 15 Ultra. Below we have given a detail about what type of specs you will get and how it will be differ from the standard iPhone 15. Have a look at the key specs below:
Built Quality and Design
Apple is known for build quality and design. And if we talk about the ULTRA model of iPhone 15, then we can imagine that the manufacturer will not make any mistake in it.
As far as its design is concerned the frame of the phone is made of lightweight titanium instead of stainless steel which makes it strong from all direction. So in case of miss-happening like accidentally drop, you don't have to worry because the titanium frame design will protect it from minor accidents.
Additionally,
In the front you will get a large display with dynamic island feature. They dynamic island will also contain a camera setup which you can use while attending the video calls or for the selfies.
In the bottom area, you will get Type-C port for charging, a stereo speaker that through the sound and a mic placement with noise cancellation  feature.
The left and right side will have the Sim tray area (other than USA), volume buttons and phone turn off / turn on button.
In the upper top, a secondary speaker is placed with secondary mic for noise cancellation.
The back side of the phone will have a 3 camera setup with LED flash light and LiDAR Scanner. A part from that, the Apple logo will be there which is exactly placed in the middle of iPhone.
Display with Dynamic Island
As it is the top model of iPhone 15 series, Apple offers the 6.7 inch stunning and bright display. This would be a super Retina XDR display with promotion technology and this time it will support the brightness up to 2500 nits.
The display will also support the Dynamic island feature which shrinks and expands as per the current situation. Using this, you can check the activities like alerts, current music track, AirDrop connection, uber ride trip, and directions from Maps.
A17 Bio Chip
Last year the iPhone 14 pro max was launched with A16 Chip, now Apple has renamed the iPhone 15 pro max as iPhone 15 Ultra and it will be packed with A17 chip which will make its overall performance faster than ever.
So among all iPhone, the iPhone 15 Ultra will be the faster!
As the phone is packed with A17 bio chip then you can expect a lot like fast boot time, fast loading of apps, and super fast connectivity.
Not only this, the A17 is built on 3nm TSMC's architecture, so you can expect a long term backup!
Additionally, the A17 bio chip is capable to handle the high resolutions videos and photos. You can play heavy games on it and runs the latest iOS like iOS 17 smoothly.
As this is the fastest mobile chip, you will get ultimate and unbeatable performance!
Camera with Periscope Lens
iPhones are known for the camera quality, and like previous pro models you will get 3 camera setup (having 48MP main + 2x 12MP) on the rear side with 1 LED flash and LiDAR scanner and 1 camera of 12 MP on the front for selfies or video call.
This time Apple rear camera will have periscope lens, which will help you in the optical zoom. So you can easily click high quality photos from a large distance.
Instead of using a digital zoom (which is nothing but a cropped image), now with the help of optical zoom up to 6X you can easily click clear and sharp images in HEIF, JPEG and DNG image formats.
An example: So if you are on the top floor of the building and would like to click an object sitting on the car then you can do so with the new iPhone periscope camera setup.
And guys you will not believe, the pictures you will get from this phone will not be pixelated!
Those who love video recording, they can record high quality videos in 4K, 1080p, and 720p. This phone also support the cinematic mode and action mode which helps to record cinema type videos with accurate focus without any shakes/vibrations.
Apart from that you can record the slow motion videos in 1080p at 120 fps or 240 fps and shoot the eye-catching  Time‑lapse video with stabilisation in HEVC, H.264 and ProRes video formats.
Storage up to 2TB
Because everything is big, so how Apple can compromise in the storage. As per the leaks (not confirmed), the latest Ultra model will support the storage up to 2TB and the base model will start with minimum 256GB.
So now users will have the 4 options from storage point of view and the phone will come in 256GB, 512GB, 1TB and 2TB storage options.
On the basis of the storage options (whatever you will choose), the price will vary by $100 to $200 for each and every Ultra model of iPhone 15.
Connectivity
As this is the 5G phone, so you can use the 5G internet services with 4G capability in your city, village or town. The 5G, and FDD-LTE bands that supported by iPhone 15  has been listed below:
5G NR (Bands n1, n2, n3, n5, n7, n8, n12, n14, n20, n25, n26, n28, n29, n30, n38, n40, n41, n48, n53, n66, n70, n71, n77, n78 n79)
5G NR mmWave (Bands n258, n260, n261)
FDD-LTE (Bands 1, 2, 3, 4, 5, 7, 8, 12, 13, 14, 17, 18, 19, 20, 25, 26, 28, 29, 30, 32, 66, 71)
TD-LTE (Bands 34, 38, 39, 40, 41, 42, 46, 48, 53)
UMTS/HSPA+/DC-HSDPA (850, 900, 1700/2100, 1900, 2100 MHz)
GSM/EDGE (850, 900, 1800, 1900 MHz)
In addition to that in the connectivity option you will get the latest Bluetooth 5.4, Dual band Wi-Fi 6 and NFC, which you can use to transfer the files from 1 device to another.
The latest Bluetooth version will work absolutely fine with Apple Airpod. You can also connect other brand wireless headphones, earbuds or Bluetooth speakers with iPhone.
Ports and Buttons
This is the first time when an Apple iPhone will support the type c port instead of lighting port. So now you can charge it with Type C charger. And the same port you can use to connect 3.5mm supported headphones using type-c to 3.5mm convertor.
Earlier it was speculated that the new pro max iPhone 15 will have single button, but now it has been confirmed that you will get same (like previous gen) phone turn on/turn off button in the right side and volume rockers to adjust the volume in the left side. Just under the volume buttons, you will get a Sim tray option to insert 4G/5G SIM (only for non-USA countries).
Speaker and Mic
This model has dual speaker and dual mic placement, which has been placed at the upper area and bottom area of the phone.
1 unit of speaker and mic is placed at the bottom along with the charging port.
1 unit of speaker and mic is placed at the top just above the dynamic island.
The second mic is for the noise cancellation. So if you are traveling in bus, train where noise level is too high, then this secondary mic will cut the external noise and at the receiver point, a crystal clear voice will be delivered which will make communication easy.
Battery and Charging time
This handset is packed with a non-removable battery having capacity around 4852 mAh, which you can charge up to 50% in just 30 minutes using 35W power adapter.
Additionally, don't ignore the capability of type-c port. The type c is faster than Apple lighting port, so this time iPhone 15 Ultra will be fully charged from 0 to 100% in just 60 minutes with 35W adapter and you can use it for full day without any problem.
Keep in mind that only certified USB C cable offer faster charging speeds for iPhone 15.
As this phone is packed with A17 chip (which is 3nm chip), so you can also expect a longer battery backup than previous models of iPhone in same category.
Safety and Privacy
Apple is known for the safety and privacy. So if you are a first time buyer, then you should know how secure is iPhone 15 pro max than other non-iOS devices.
It is a water proof IP68 certified phone which is dust and splash resistant too.
It support Emergency SOS via satellite service when cellular and Wi-Fi coverage are not available.
Crash detection feature will detect serious collision and automatically place an emergency call.
Not only this, as this device runs on the iOS, you will get the latest security updates time to time. Theses updates increase the security and privacy of the device and you can smoothly run all operations from your device.
iPhone 15 Ultra Colors
Though in other iPhone models you will get a plenty of color options. But in the Ultra model only a limited options are provided to user. As this is a high quality model, so Apple take care and only launch the premium color options which you won't get in regular handsets.
The color options that will be available for purchase for the iPhone 15 Ultra are:
Dark Red
Space Black
Moon Silver
Rose Gold
Hot Pink
These colors are very premium and if we believe on the rumors then some of the specific colors like Dark Red will only be available in high storage variants like 512GB or 1TB or 2TB and guys you can also buy the same color type-c cable from the stores.
iPhone 15 Ultra Price
The cost of iPhone 15 pro max will depend on the storage options. This time instead of providing the 128GB storage in the base model, Apple will offer the 256GB storage in base model. Here's is the price list…
15 Ultra having 256GB storage will cost you only $1299.
15 Ultra having 512GB storage will cost you only $1499.
 15 Ultra having 1TB  storage will cost you only $1699.
 15 Ultra having 2TB storage will cost you only $1999.
The price may be 10% extra in the USA to cover the inflation, so keep that in mind while buying a new iPhone from the Apple retail store.
In addition to that, the final cart price might be different based on what option you have picked while buying it from the online or offline store.
Like, if you opt for an exchange the you can save up to 50% on new model of iPhone 15 Ultra.
You can apply the credit card offers and get discount of 10% on brand new model.
Those who looking for refurbished iPhone 15 Ultra they can buy it too and get up to 30% off.
Apart from that, if you added iPhone 15 Ultra case / cover, tempered glass in your cart then it will cost you extra.
An Apple care, also can increased the final cost!!
If you think the iPhone 15 Ultra price is bit high than the previous generation of iPhones like iPhone 13 pro max or iPhone 14 pro max then guys you can go with trade-in option or proceed to finance an iPhone on EMI ( from the vendors like AT&T, T-Mobile, Verzion from $38.87/mo. for 36 months at 0% APR.
That's all about the iPhone 15 ultra. For more information keep visiting https://itechypedia.com and don't forget to share it with others.