Hulu Error code p-dev320 – How to Fix?
3 min read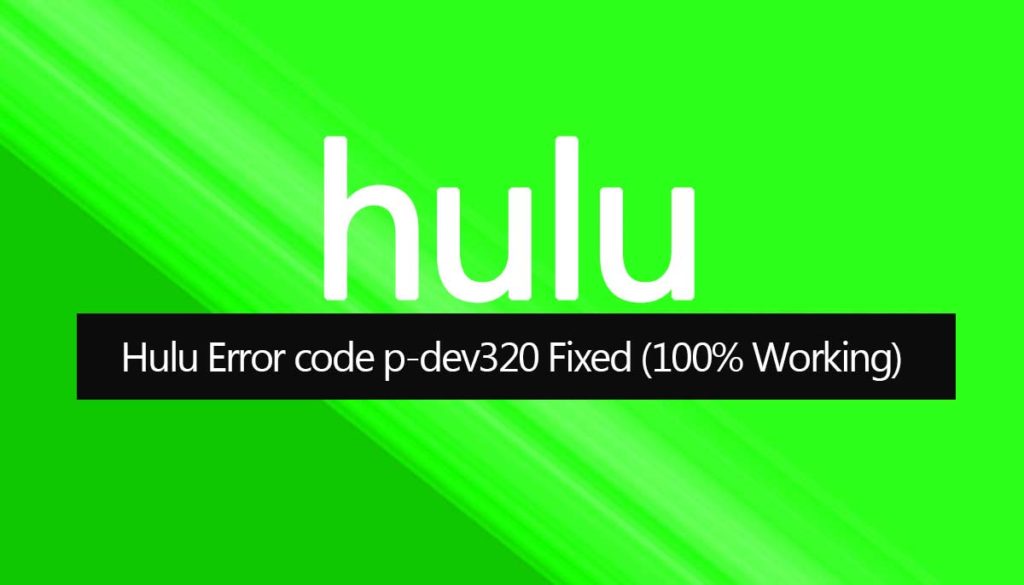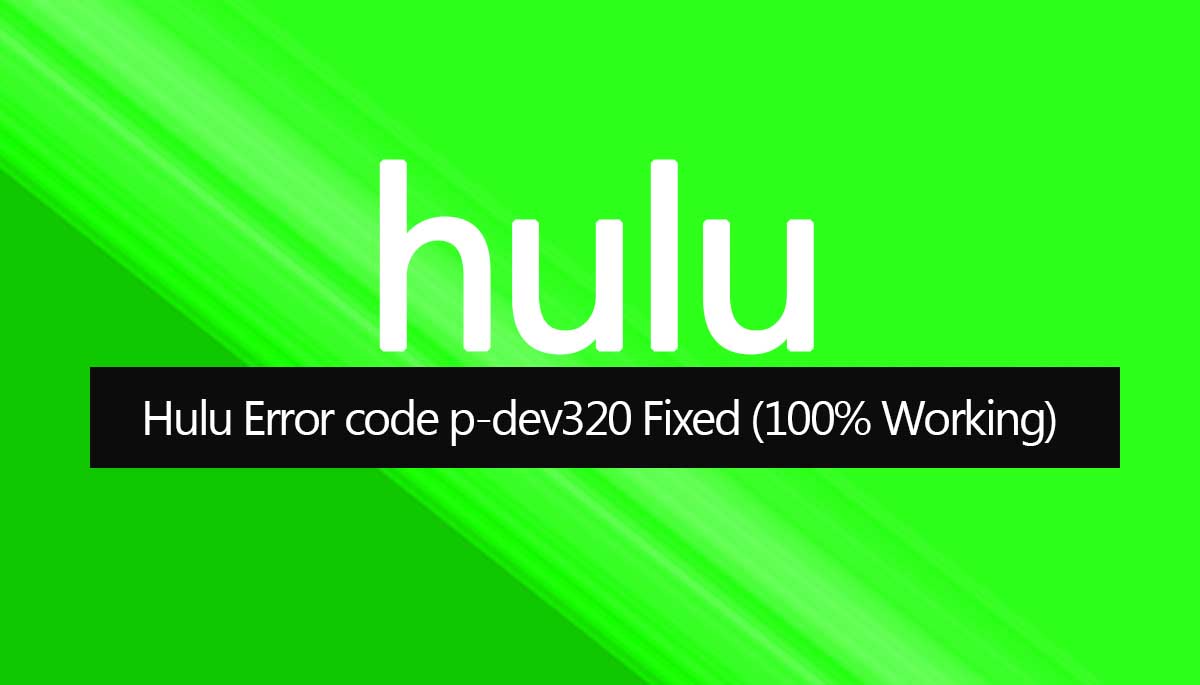 While streaming content on hulu app if you encountered with hulu error code p-dev320 then to fix it you can try the following updated 9 best and recommended ways.
How to fix Hulu Error code p-dev320?
p-dev320 error code is common error which you can get on your hulu app while streaming moives, tv shows and live events. It can be appeared on your mobile devices or smart TV and will display a message which look like this:
We're having trouble playing this

It may help if you turn your device off for a minute and try again. Hulu Error Code: P-DEV320
You may also experience some related error codes like – p-dev318 and p-dev322 on Hulu app, including the Hulu web player in your web browser.
The error usually associated with a network or connection problem. Hulu playback failures can also come from an outdated app or even a problem with the Hulu service itself.
So, if you have been facing issue and looking for a solution then worry not because, it can be fixed easily using the following tweaks.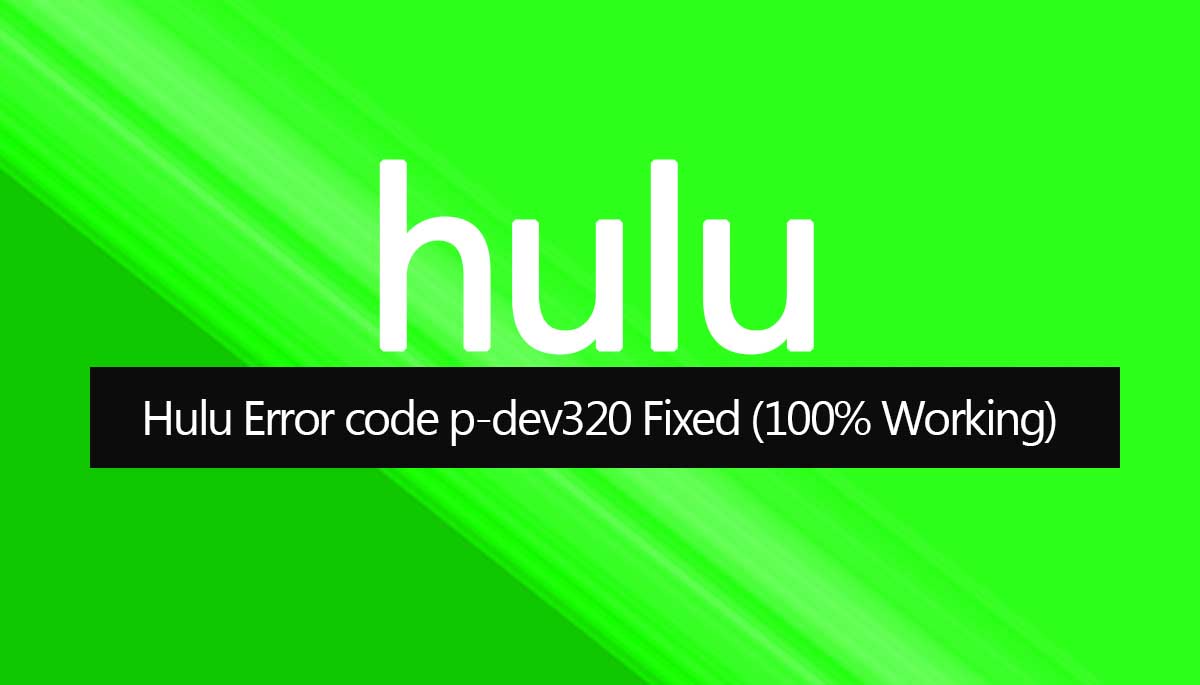 #1. Check Hulu Official Site
First go and check hulu's official site, may server be experiencing an outage. The service might be down for everyone. And for confirmation you can get info on twitter account where they are active and notify you.
If there is an outage, then it will be fixed within minutes by hulu tech team as it is just a temporary thing and happens very rare.
#2. Try an alternative device
If you have more than one device that's capable of playing Hulu app, then it is better to check the issue on another device. If Hulu works on other devices, then suspect a problem with the first device, such as an internet connectivity problem or outdated app.
#3. Update App
The error code p-dev320 and other related error codes generally appears on outdated version of hulu app. So, make sure your Hulu app is up to date.
#4. Clear Cache and Data
If your app is up to date, then it may have some corrupt data. So, in that case, clearing the Hulu app cache and local data may fix the problem. This is how you can clear the app cache and data easily and quickly.
On Android: Go to Settings > Apps > See all apps > Storage and cache > clear storage, then clear cache.
On iOS: Go to Settings > General > Storage > Hulu, then delete and uninstall the app. Reinstall it via the app store.
On Fire TV: Go to Settings > Applications > Manage Installed Applications > Hulu > Clear cache > Clear data.
#5. Do Check another OT Platform
If hulu app showing p-dev320 error code then you can check other streaming services for confirmation. Try other streaming services like Amazon Prime Video or Netflix. If still another service fails to work on your device and generates any error codes, then it means your device has a connectivity problem which you need to fix!
#6. Try Hulu on a different internet connection
Sometimes your ISP doesn't respond or your currently activated mobile data having some issues.  In that case please check the hulu application with another mobile internet connection. If Hulu works on one internet connection but not the other, you have a connectivity problem with the primary internet connection.
#7.  Check your internet connection Speed
If streaming app doesn't get the recommended speed then it popups an error message on your screen.  So always check the speed of your mobile data or contact service provider to confirm how fast your connection is.
#8. Restart your device and your local network hardware
The very simple way to troubleshoot hulu error code p-dev320 is just restart your device and router/wi-fi/mobile internet. This is recommended and simple way as many connectivity issues can be resolved by restarting device and network hardware.
#9. Update Device Firmware or OS
This issue can be due to outdated firmware or OS and due to incompatibility apps show error code. So, if your device update is pending then please download the update and install it before streaming on any app.
That's all about hulu error code p-dev320.
If Hulu still doesn't work after following all of the above recommended steps, consider contacting Hulu to let them know about the problem and to inquire about further assistance.