Top 10 Newest Android Tablet 2016 – Buyers Guide
6 min read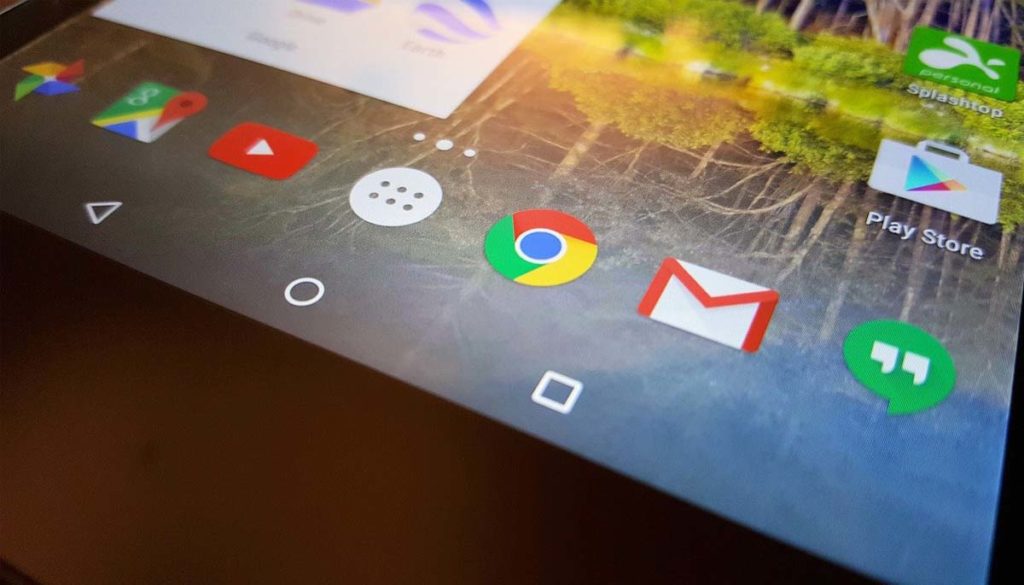 This is the detail guide for the newest Android tablet 2016. The tab that we are going to share below are the based as per their price and specs. So, let's dive in and checkout the list of 2016 best android tablet below.
Android tablets are quite useful as they are affordable and offer value for money to users. As a businessman or student, you might need it and if you have been looking for some affordable option or an alternative to iPad then you must check the following Android tablets 2016 list. These are Powerful!!
Top 10 Newest Android Tablet 2016
Many devices represent some of the best value out there right now, with great displays, lots of RAM and keyboards being some of the key offerings from the best tablets out there. Here we are going to cover some of the popular and newest Android tablet 2016. You can use it for learning, working, or to show presentations to clients!
#10. Lenovo Tab 3
The Lenovo Tab 3 was announced back during Mobile World Congress and should be hitting shelves this Summer. Available in both 7 and 8-inch sizes for the Tab 3 and a larger 10-inch size for the Tab 3 Business, this is one of the few tablet ranges that offer people choice.
The standard Tab 3 variants might only have an HD 720p display, but with quad-core CPUs and 2GB of RAM they're solid options for their price. The same can be said for the Tab 3 Business, but this ups the resolution to a Full HD 1080p display as well as adding some extra grunt under-the-hood. As budget options go, these Google-powered devices, with full access to the Play Store, are far from the worse out there.
#9. Amazon Fire, Fire HD
Amazon has figured out that the key to strong sales in the tablet game is to release Android tablets that are super-cheap and great value. That's what the Amazon Fire range is, offering users the choice of a colorful $50 Android tablet, with access to the majority of apps you know and love as well as Amazon's Appstore as well.
For those looking for a little more, still without breaking the bank, there's the Fire HD options, which add faster processors and a better HD display. These are also available in a larger, 10.1-inch form factor as well.
Many of the key specs of the Fire and Fire HD line are a mystery, but with quad-core CPUs as standard, even the $50 option is a solid deal. Those interested can learn more and buy one from the entire range by clicking below.
#8. Samsung Galaxy View
Previously, the massive 18.4-inch display of the Galaxy View from Samsung has been panned as its major fault, but upon further thought, it's not the craziest of ideas. Instead, the 18.4-inch display basically gives users a second TV display to have fun with, and as Android games get better and better, this could be a decent all-in-one gaming machine (when you bring your own controller, naturally). Even so, there are few use cases outside of gaming, watching TV and using as an extra display where such a sizeable tablet make sense and it's really expensive for a simple, 1080p panel. The Galaxy Tab S devices carry better displays and are arguably much better value.
#7. Google Nexus 9
The Nexus 9 wasn't reviewed all that well, despite what we liked about it, and HTC weren't asked to return for another, but that doesn't mean much. At the end of the day, the Nexus 9 is still a solid, if unexciting tablet that has a great look and feel to boot.
Its 8.9-inch Full HD display looks great and is nice and bright in the majority of situations, too. With an NVIDIA Tegra CPU, 2GB of RAM and stock Android – with an update to Android N almost guaranteed – the Nexus 9 is a powerful tablet for stock Android fans. On top of all of this, it was some of the better speakers for a tablet, too.
#6. Dell Venue 8 7000
The art of the smaller tablet seemed to disappear as quickly as it arrived with the original Nexus 7, but Dell is one of those keeping it alive. The Dell Venue 8 7000, with its powerful Intel quad-core CPU, great OLED display and cool design is a smaller Android tablet to consider.
Especially given its sub-$250 price tag at the moment. Great for casual users as well looking for a little more out of their tablet's display, the Dell Venue 8 7000 has it all, even though it won't appeal to those looking for something larger. We reviewed the 7840 model, and at its reduced price, the Venue 8 7000 is a great tablet no matter what.
#5. NVIDIA SHIELD Tablet K1
Let's say you're in the market for a smaller Android tablet that runs stock Android, has a decent display, is speedy all round, but above all must play Android games brilliantly. Well, if that's the case then you are left with no other option than to buy the NVIDIA SHIELD Tablet K1.
With an improved Tegra K1 under-the-hood, this 8-inch tablet might not have a Full HD display, or all the bells and whistles of other products, but what it does do is deliver a stunning gaming experience as well as a strong all-round offering regardless of what you want to do with it. Did we mention that it costs just $200?
#4. Lenovo YOGA Tab 3 Pro
Many of you might think of the YOGA brand as something that only applies to Windows machines, but that's not the whole story, as Lenovo has been making excellent Android tablets under the YOGA brand for years now.
The Lenovo YOGA Tab 3 Pro is perhaps their best, and offers users a great Quad HD 10.1-inch display, great sound from JBL and a Pico Projector to take the theater with you wherever you go. All of this is great, so what's the problem? Well, updates from Lenovo and the initial price, which is really quite steep, even today. Still, we loved it.
#3. Sony Xperia Z4 Tablet
The Xperia Z4 Tablet from Sony has been a real highlight for the firm, and when it launched back in Summer of 2015, it almost looked peerless. Since then things have changed, but the great keyboard and gorgeous display haven't.
Neither has the fact despite being just 6.1mm thick it still managed to be waterproof, as well as sturdy and well-built. It is however, a little on the expensive side of things, costing as much as most laptops that could arguably do a lot more for less. With some good additions to Android that make it more keyboard and mouse friendly, Sony have a real winner on their hands, it's just a shame that it's quite so expensive.
#2. Google Pixel C
The Pixel C did not launch brilliantly, and has taken a number of updates to get it into the shape that Google initially promised when it was launched. On top of this, reports of the random reboot issue needing a complete replacement altogether haven't done Google any favors in the long run.
It's a good-looking machine, with a great display and a pretty capable keyboard, but with lots of issues surrounding the device, it makes us wonder whether or not Google rushed this to market. Regardless, it runs well for the most part and is one of the more appealing Android tablets, with easily the best hardware keyboard option out there.
#1. Samsung Galaxy Tab S2 – 9.7-inch
With a 9.7-inch Quad HD Super AMOLED display, the Galaxy Tab S2 already has an already massive advantage over the majority of Android tablets – as well as the iPad. Under-the-hood we have Samsung's own processor and the software, while not to everyone's taste, does help to add some of the more interesting stuff that Android is arguably missing.
It has a gorgeous screen, it's a perfect all-round tablet and it performs handsomely. And the after-sale service is quite good. You can enjoy the videos on this device too as this table offers Super Amoled screen.
So, guys that's regarding newest Android tablet 2016.
Have you used any of the above Android tablets? Please comment below and don't forget to share best tablet 2016 list with others on social media websites!