Apple card saving account offers high yield savings of 4.15% APY
2 min read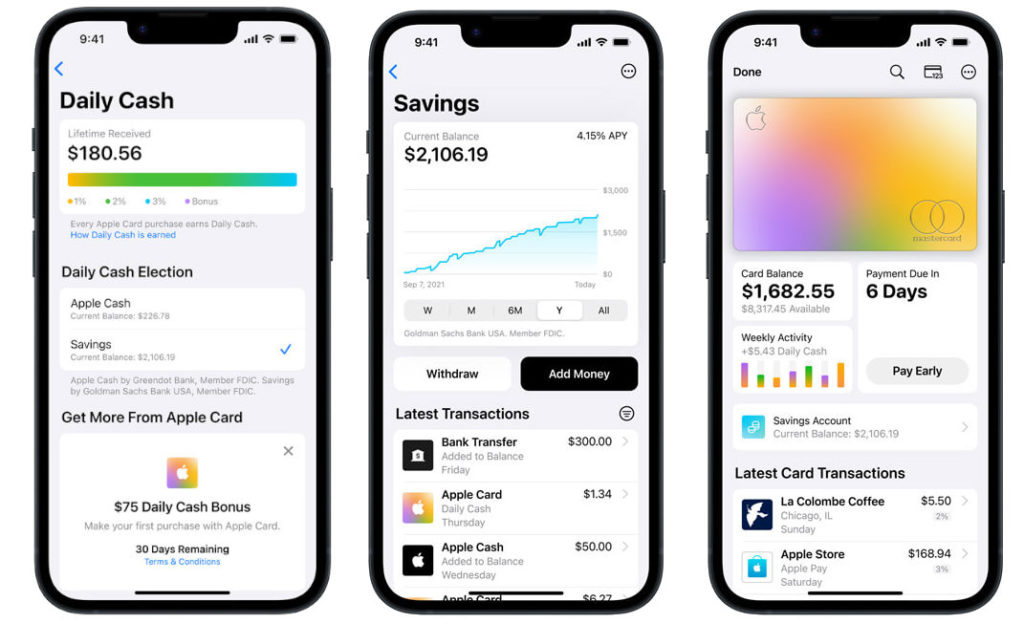 Apple, the technology giant known for its innovative products and services, has now ventured into the financial sector with the launch of Apple Card Saving Account. This new offering from Apple aims to provide users with a high-yield savings option, combining convenience and security with competitive interest rates.
With no hidden fees, no minimum deposits, and no minimum balance requirements (zero balance), users can easily set up and manage their Savings account directly from Apple Card in Wallet.
Features
One of the key features of the Apple Card Saving Account is its high-yield savings rate of 4.15%, which surpasses traditional savings accounts offered by traditional banks.
With an attractive annual percentage yield (APY) that outperforms the national average, Apple Card users can earn more on their savings, allowing their money to work harder for them.
The Apple Card Saving Account is designed to seamlessly integrate with the existing Apple Card, which is a credit card issued by Apple in partnership with Goldman Sachs.
Users can easily link their Apple Card to the Saving Account and manage their finances through the Apple Wallet app on their iPhones or other Apple devices. This integration allows for a unified view of spending and savings, making it convenient for users to track their expenses and savings goals in one place.
Security
The Apple Card Saving Account also offers a secure and private banking experience. Apple is known for its strong commitment to user privacy, and this extends to its financial services as well.
The company has implemented robust security measures to protect users' personal and financial information, including advanced encryption and multi-factor authentication.
Benefits
In addition to the high-yield savings rate and enhanced security, the Apple Card Saving Account comes with other benefits as well. There are no fees associated with the account, including no monthly maintenance fees, no minimum balance requirements, and no transaction fees. This makes it a cost-effective option for users who want to save and grow their money without incurring unnecessary charges.
Another notable feature of the Apple Card Saving Account is its user-friendly interface. The Apple Wallet app provides a simple and intuitive interface that makes it easy for users to manage their savings, set up recurring transfers, and monitor their progress towards their savings goals. Users can also receive personalized financial insights and recommendations based on their spending and saving habits, helping them make informed financial decisions.
In summary, the Apple Card Saving Account offers a high-yield savings option that combines convenience, security, and attractive interest rates. With its seamless integration with the Apple Card, user-friendly interface, and commitment to privacy, it provides an appealing choice for users who want to save and grow their money efficiently. Whether you're an avid Apple user or simply looking for a competitive savings account, the Apple Card Saving Account is definitely worth considering.