7 Solutions to fix if Photos Sent via iCloud Not Downloading
3 min read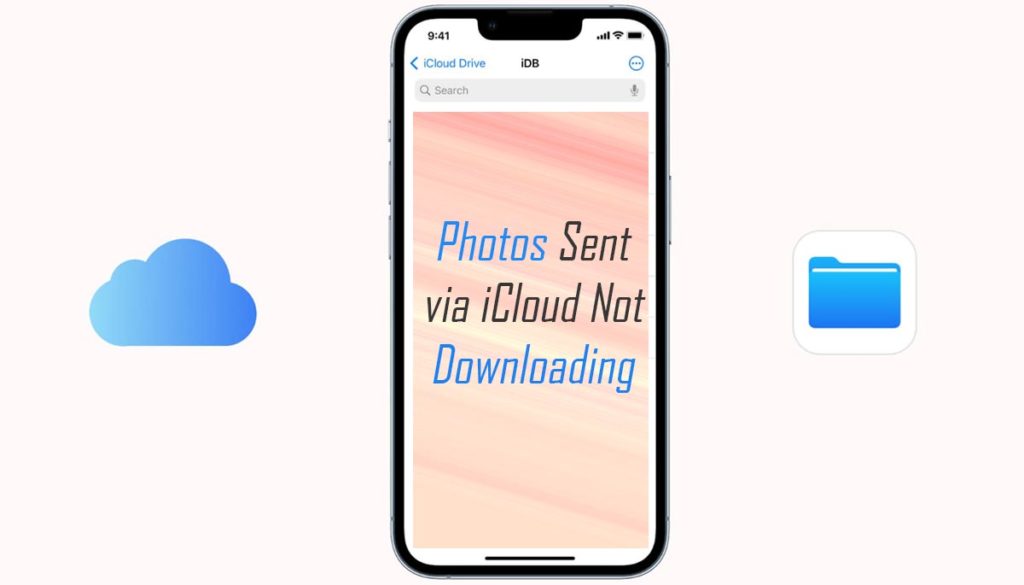 While working on iPhone or iPad if you ever find that the photos sent via iCloud not downloading, then here is how to fix it to load them quickly on your device.
We will let you know about the 7 solutions which you can follow to troubleshoot photos sent via iCloud not loading issue.
7 Solutions that can fix the Photos Sent via iCloud Not Downloading
Verify iCloud settings and Internet connection
The primary reason why are my iPhone photos not downloading is the poor or unstable internet connectivity in your area.
Before engaging in more complex troubleshooting techniques it is imperative to confirm that your device has a reliable Internet connection. The downloading process may be interrupted by inconsistent or slow internet speeds.
Additionally, make sure the "iCloud Photos" and "Download and keep originals" options are enabled by going to "Settings" > [your name] > "iCloud" > "Photos" and check your iCloud settings.
Turn off your device
Restarting your device is a quick yet effective way to fix many software-related problems and minor glitches. This process removes temporary files, updates system operations, and fixes minor bugs that may be interfering with downloading photos.
Holding down the Power button while waiting for the "Slide to power off" slider to appear will restart your device. Your device can be turned off by sliding the slider, then back on by pressing the Power button once more.
Update iCloud and iOS
Software compatibility issues, such as difficulties with iCloud photo downloads, can be caused by older software versions. Update the iCloud app and operating system like iOS 16, iOS 17 on your device on a regular basis to ensure optimal performance and compatibility.
Install any available updates by going to "Settings" > "General" > "Software update". Update the iCloud app in a similar way by going to the App Store and looking for the update.
Check iCloud Storage
Photos may not download if you don't have enough storage space in your iCloud account. Hence, it is best to check the status of your iCloud storage from time to time on a monthly or weekly basis.
You can check your iCloud storage by going to "Settings" > "[your name] > "iCloud" > "Manage storage".
If you run out of space, consider deleting unnecessary files or buy more storage from Apple. If you free up some space then your device will be able to download the images without any problem.
Turn iCloud Photos Off and On
Sometimes, disabling and re-enabling iCloud Photos can fix downloading problems.
To accomplish this, toggle off "iCloud Photos" under "Settings" > [your name] > "iCloud" > "Photos". After a while, turn it back on.
Refreshing the connection between your device and iCloud with this approach may resolve any underlying issues that may be preventing photo downloads from succeeding.
Reset network configuration
If the above options are not successful, resetting the network settings may be useful. With this step your network options are cleared and returned to their default values. But keep in mind that you will have to connect to a Wi-Fi network again after that.
Enter "Settings" > "General" > "Reset" > "Reset network settings" and confirm your choice to reset network settings.
Once the device restarts, turn on your mobile or connect it with wi-fi and then try downloading the pictures one more time. I hope it will fix,
Talk to Apple Support
If none of the above solutions is successful in fixing the problem, then the best course of action is to contact Apple Support for additional assistance.
Apple's support staff is made up of qualified experts who can offer tailored solutions based on your particular hardware and software configuration.
You can contact Apple Support by phone, email, or by visiting an Apple Store in person.
Final Words
This way you can solve photos sent via iCloud not downloading issue on your latest iPhone devices like iPhone 11, iPhone 12, iPhone 13 and iPhone 14.
If you using the pro models like iPhone pro and iPhone pro max then the process to fix the photos not downloading from iCloud to new iPhone is same as the problem is related to iOS and the respective apps.
For more information keep visiting https://itechypedia.com and don't forget to share the photos sent via icloud not loading guide with others on social media groups.